Hello world:
Newbie here, but saw quite some threads on Kilaueas and thought I might as well add mine and tell its story.
I recently dusted off and put in shape and old
Orbea '80s bike 'ride'
(sorry, English is my 4th language and I'n mot sure if it's the right term) for the missus. The original idea was to get another similar frame and do a twin for myself.
However, my bro' recently got a Brommie and he was going to toss away our old trusted Kona to the bin. All it was doing was gather dust and rust and get in the way at his place. So I promptly slapped bro a bit around with a large trout and claimed my co-propietary status.
After all, it was the bike we bought 50-50 when I was 19 and he 16 (in 94 IIRC) when we got our beloved '88 Specialized Hardrock twins stolen in a home burglary.
It's still early days. All I've done is remove the stem as it was soldered with the frame due to oxididation from not being moved in well over 15+ years. We sawed off the upper part of the stem leaving still well over 4 inches inside the frame and some two outside to manouver. It weren't easy, but 5-6 hours of sawing and of an alternate version of hammer meets PC (only it was bike instead of PC) have seen the culprit stem out of the frame.
See it: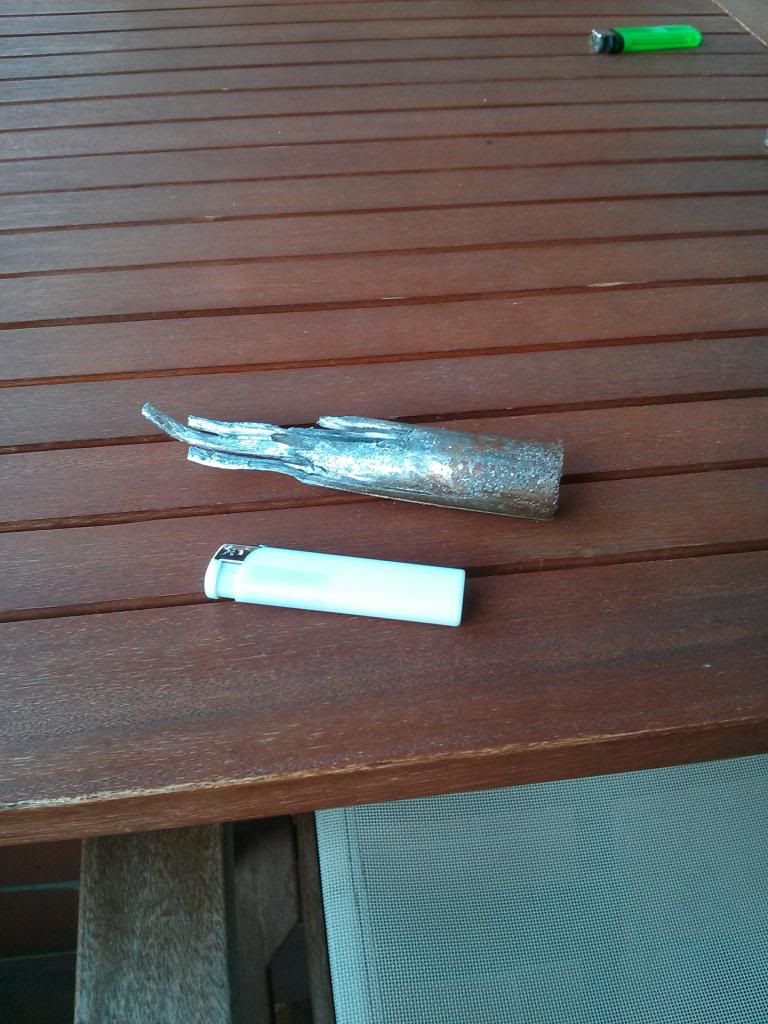 That's all the alluminium dust from sawing that remained inside the frame.
So. Here we are.
It already looks gorgeous. As far as I can tell it has all the original parts (even the tyres I think).
The idea was converting it to a commuting urban bike (changing tyres, getting new brakes, do a repaint job and so on), but I'm quite undecided now. Obviously a new stem and seat are mandatory. And the repaint might help make it shine even further. Other than that I'll have to think it over as as much as I need a urban ride bike to go with the missus, loads of old mountain bike memories have surfaced whilst removing the stem.
Ah well, at the very least I'll give it a ride around the mountains near home for the last time before going into conversion mode methinks.