Hi,
I think many of you, like me, got some nice entries for the official BOTM, but entries on an entirely other budget as those often spotted in the official BOTM.
That is why there now is.....
The unofficial BOTM 'penny counter' edition!
Everything sub 150GBP allowed. Submit now!
------------------
Edited:
The Poll
What is your fave BOTM 'penny counter' edition bike for June??? :
Elev12K's Panasonic MC-Comp?! :
Retrobikeguy's ProFlex 750?! :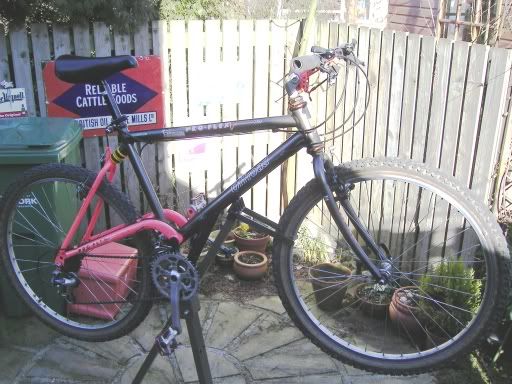 Breezerboy's Evans?! :
John's Rocky Mountain Stratos?! :
or....
P20's Specialized Stumpjumper?! :
... but imagine it with red bar ends now
Good luck deciding
- Melvin