Loosen off the bolt at the front and turn the silver arm with a 13mm spanner on the flats.
They are like a bag of bolts when you're fitting them, but once set up you'll never need to touch your brake adjustment again.
The arms are needed to stop the brake pistons being pushed outwards, pivoting on the brake bolt.
The arms should sit against the inside face of the stays or fork blades, set either above or below the pivot bolt, whichever is best for tyre clearance etc.
They aren't used on the newer set-ups which use the EVO2 mounts (below) but they are needed for the older HS33s.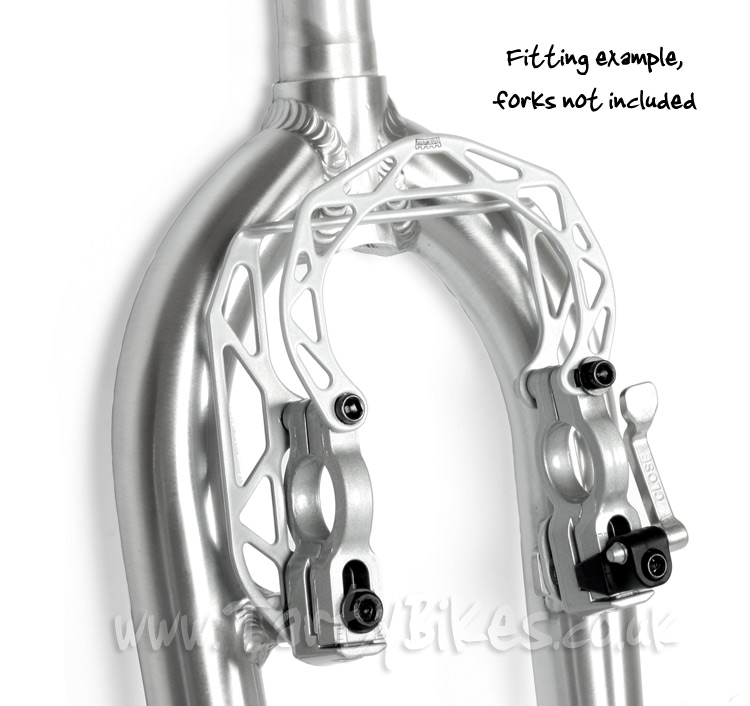 This can be retro-fitted to your HS33s, currently only £9.99 at
TartyBikes
.
All the best
_________________
Dan Chambers/danson67
Pause, take a breath and ask yourself: "What would
Rast
amo
use
do?"
New in the quiver:
Danson Pinion P1.18 hardtail