Well I got the frame a couple days ago no dings or dents, paints and decals are a little tired.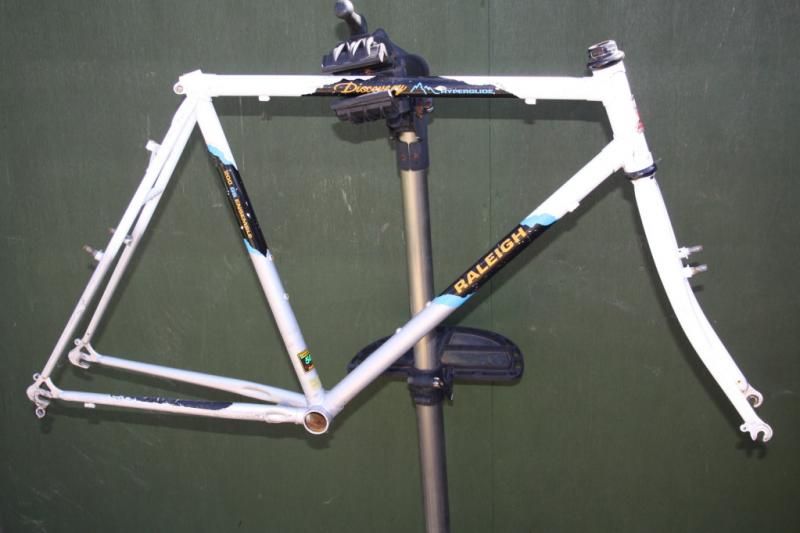 I'm toying with removing the canti hanger, think its missing the cable stop as the outer cable would just go straight through, plus it's almost agricultural in form
justa piece of folded plate steel. There are replacement hangers that bolt to the seat pin bolt aren't there?. If I did remove it, its just a matter of filing the ends of it flush with the stays yeah?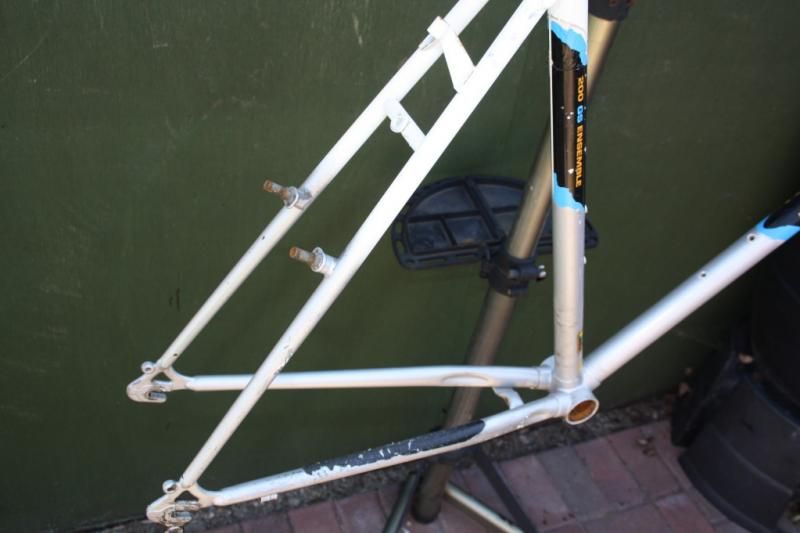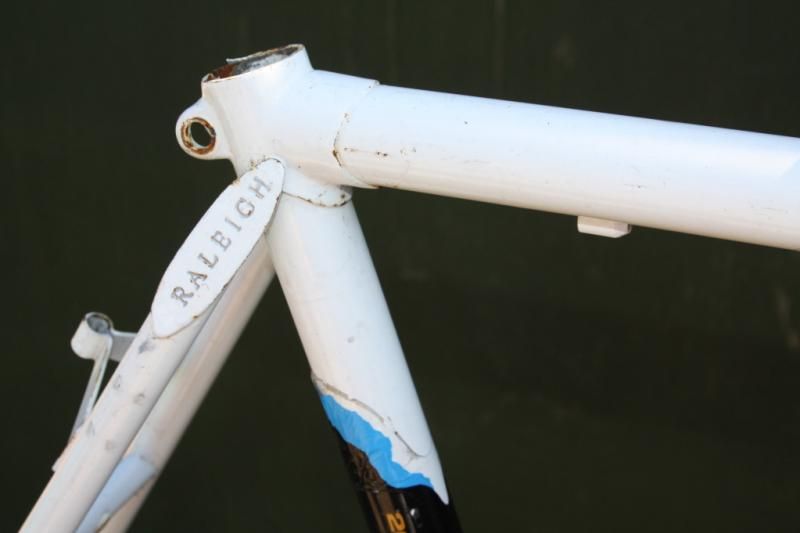 I'm also wondering if its safe to lengthen the rear drop outs in a quest for slightly more tyre clearance and singlespeed adjustability by filing 3 or so mm out of them, but not past halfway through the raised section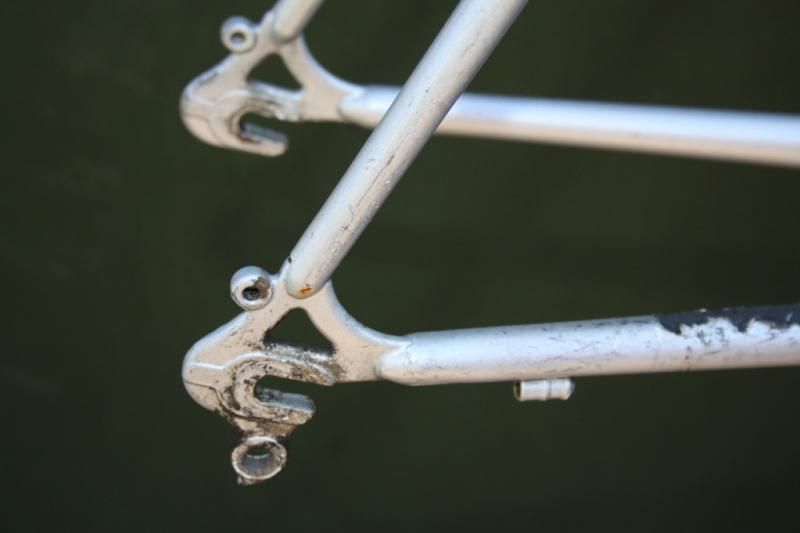 Alas Kingoffootball I fear it wont be getting 20GS bits, to begin with I'll probably fit the Altus A20 parts form my Carrera Krakatoa to begin with, then it will be a matter of what I can get on a budget/scrounge/recycle.
As far as fitting 700C wheels 700x35s fit fine, I'll hopefully be test fitting 38s when I get new tyres for the wife's Pioneer.
Cheers
Andy