Bob wrote:
Quote:
£ 5,000, you're kidding, right?
Found the scan...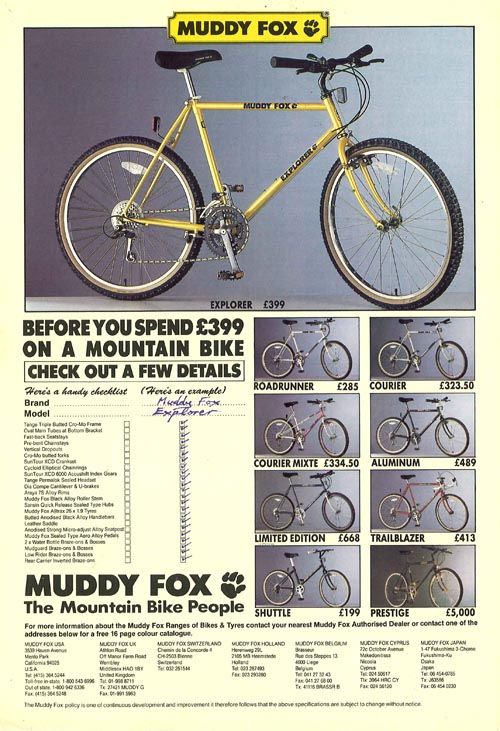 It was a bit of a jump in price from the rest of the range
that's not the same bike - well it's the same bike just a different year!
the wishbone stays are, as far as i can determine, 1990 model year (avail 89)
the one in the catalogue is an '88 (as my courier)
maybe DrC can enlighten us further
amazing though
_________________
Like a fish ever needed a bicycle anyway...
MTB: '89 MF Alu Team Pro,'88 Muddy Fox Courier,, '92 Orange Elite (now 17"!), '04 Kona Fire Mountain (now Son's), '96 Muddy Fox Ranger home-build (son's), Specialized RockHopper '92 (Ad's retro-build) ,'02 Kona Scrap Special Edition OB (3rd Son's), 1989 Orange Clockwork (Gone!?)
ROAD 2013 Orange CarbO ,2012 Basso Devil (3rd son's), Colnago CLX3.0 Di2 self-build