I'm going to have to work hard to avoid bad-mouthing these 'machines'.
I picked one up cheap('vator 1') to get it out of my system, the curiosity i mean, of how they really perform.
HORRID, truly horrid.
The odd forward offset on the forks made the steering really 'grabby' at the bars...that were too short and bull-horn by design. crap sis thumbies that would not hold mech resistance no matter what i did to remedy that. So i the cassette ghost shifted to sprocket 7 every 10 mins.
Got a puncture...ok, to be attributed to any bike with inner tube/tyre setup. No, the nutted back wheel was a git to remove as the nuts were rounding off even with park tools. We eventually got it off and replaced the tube but, the trails were filthy wet and it just wasn't fun at all replacing that tube.
So, thats the 'built to last' and solid and reliable theory well put away. I'm up to my elbows in filth on most rides but, the 'vator just made it ten times worse.
That very day, the whole bike was left out for the scrap guys.
happy days and fond memories of changing a tube, activator style in bad conditions.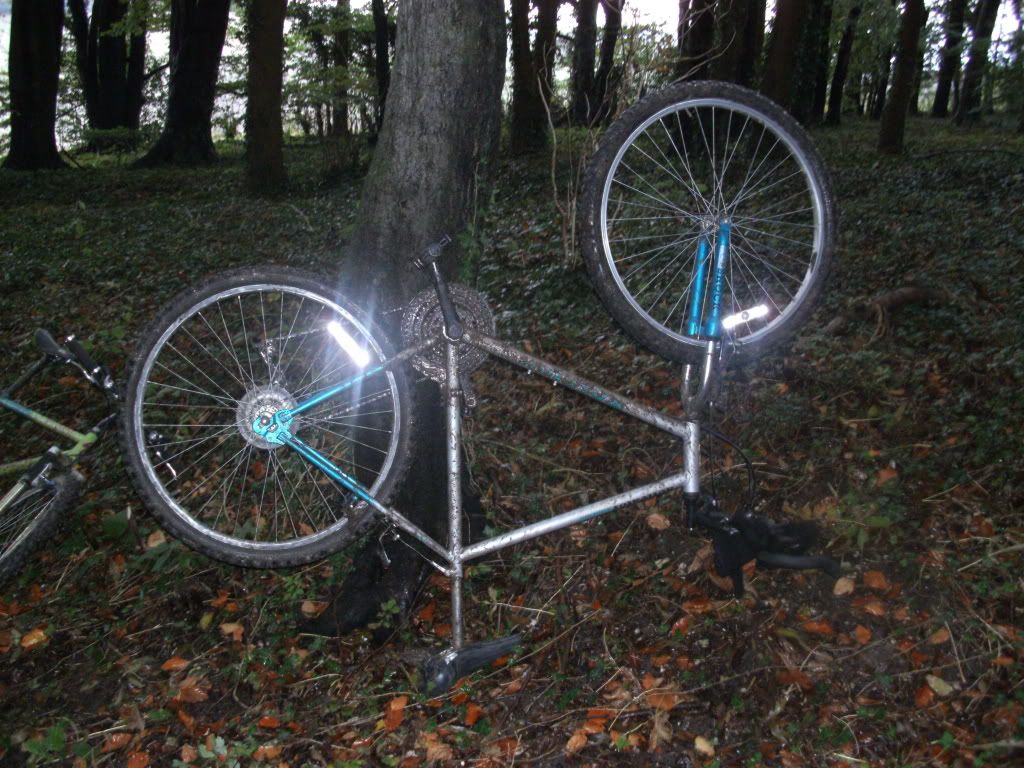 _________________
Ride yorkshire on an old bike.

Sports Massage Therapy-

events-craftworkmuscle.co.uk