Good evening peeps, can anyone shed a definitive date on my newest acquisition?
Got a phonecall from a friend this morning saying he had cleared out his shed at home and was going to skip this bike as he hasnt used it in years, but another mate had said that i like faffing with old bikes and he should ask if i wanted it, which he was doing, otherwise it was just going to get jumped on, bent in half and binned
So i said id go for a spy at it, and after a quick look i thought id save it, unsure what ill do with it as its too small for me really, but hey ho, it was free lol!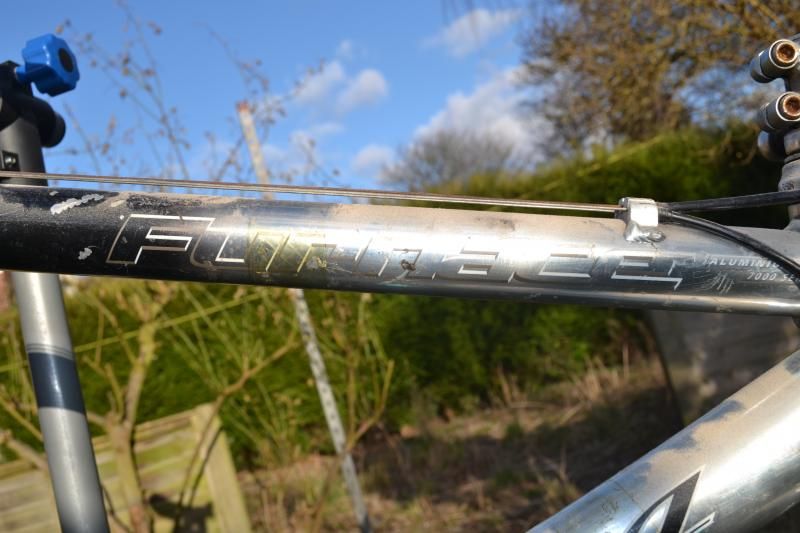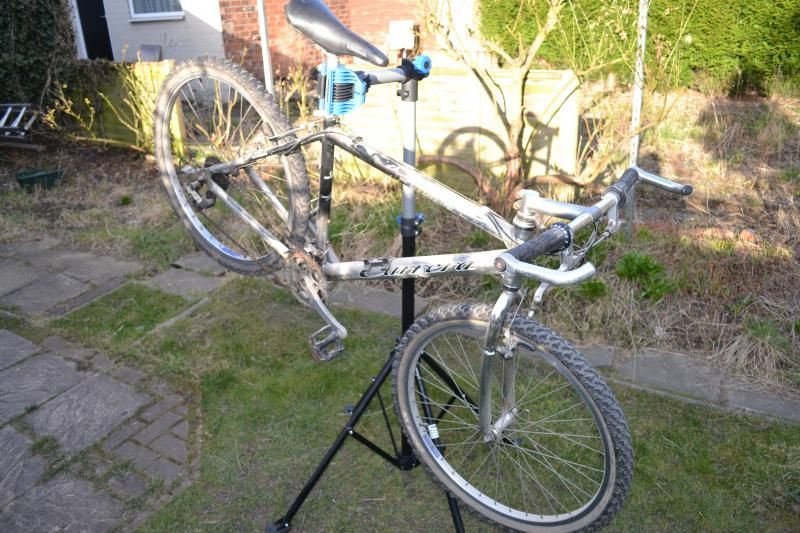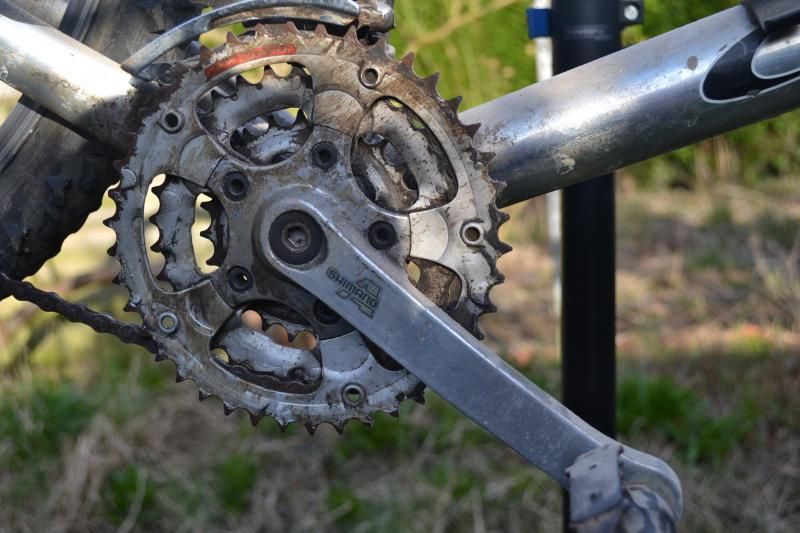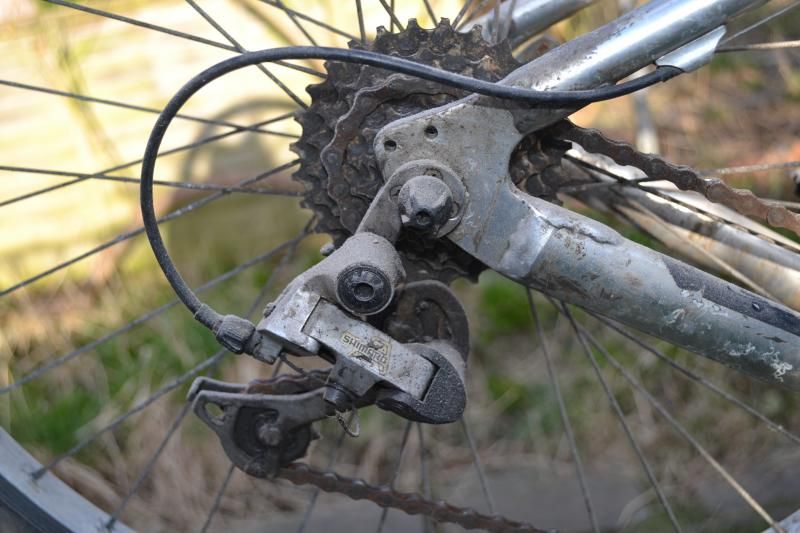 Didnt look too bad apart from everything is seized up and the brakes and mechs dont move, so i set about it with a cloth and some lube to see what i could do....
And this is what ive been left with now..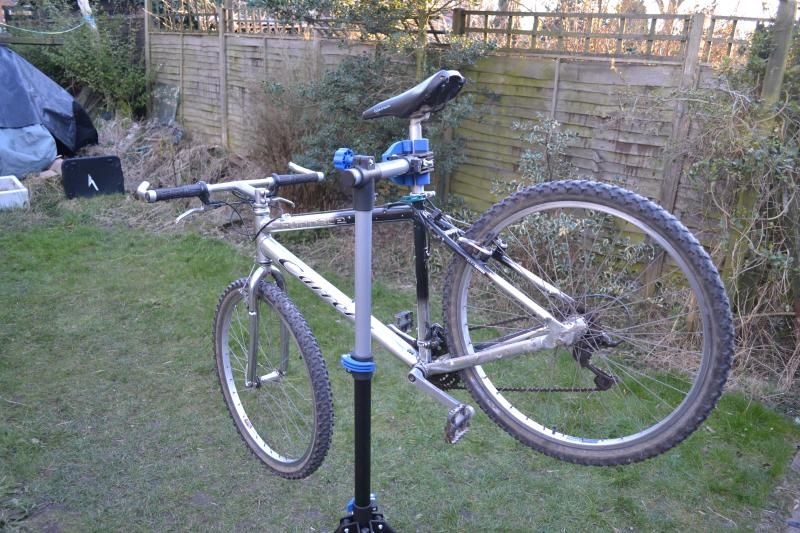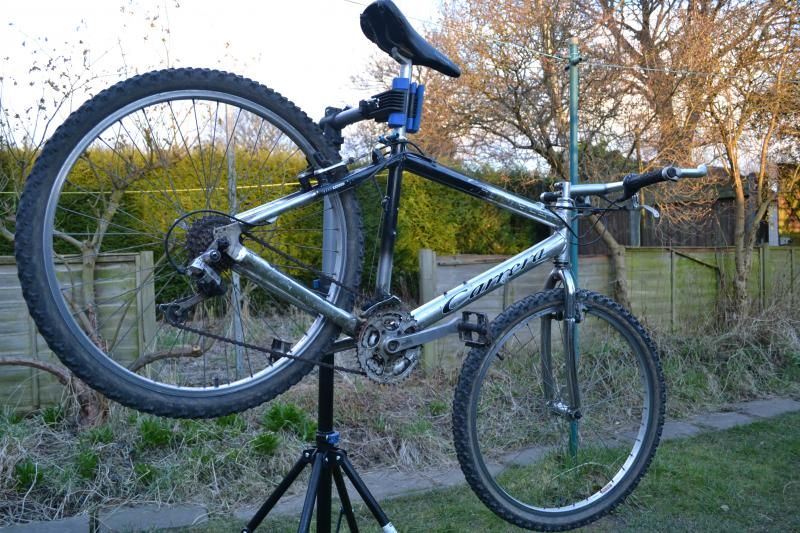 Not a bad little bike in fairness and isnt overly heavy i dont think, brakes now work and it shifts (kind of) needs new cables all round and a full strip down and clean, but thats only an hour or so's work!
Im guessing its round about 1997 looking at the alivo setup and the fact it has canti's and not V's, whats others think?