most of us could shed a few pounds......most of us have also realised that life is better indulged in ,than denied......i prefer to ride a bike that is more capable than i am, rather than the opposite.......just to post my colours to the mast heres a pic of me in a race a couple of years ago, yes, im old and slightly overweight, but i made an effort.......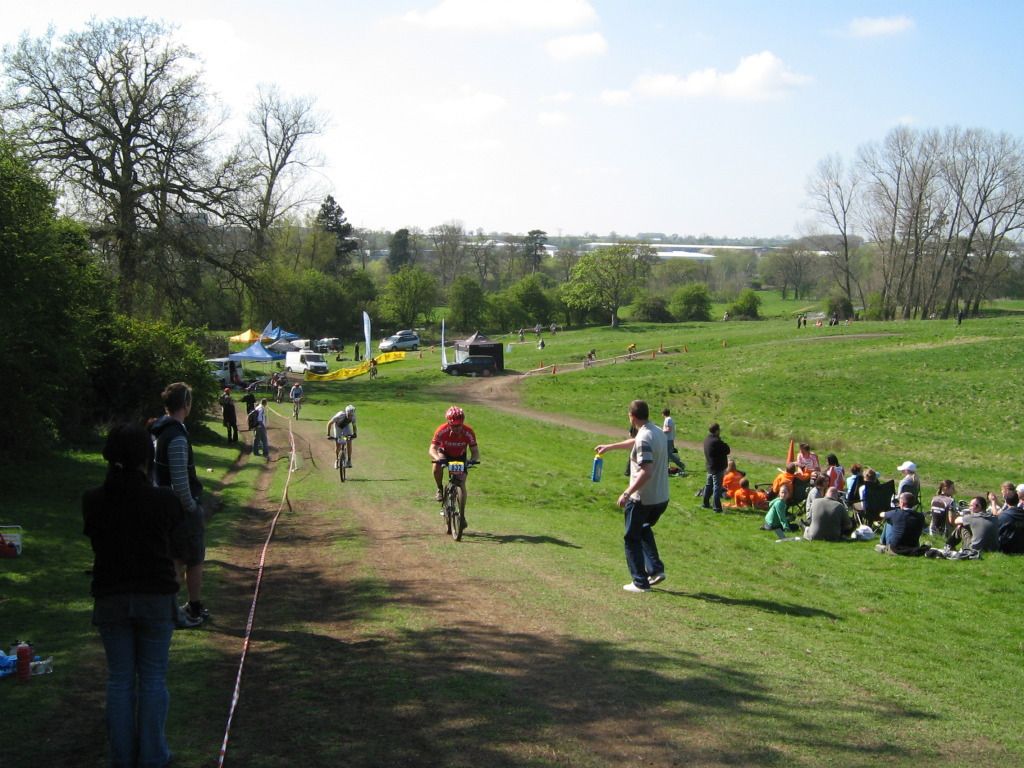 ....i enjoy just being a part of it all, the kit i own is great, as are the post race beers and curry.......heres to money into light kit and laughter into middle age!!!.....

_________________
Darren
1991 CANNONDALE M1000 : 1993 DAVE YATES D.O.N.K.I.S.N.O.B. : 1992 CLOCKWORK ORANGE : 1995 KONA CINDER CONE : 1991 STUMPJUMPER COMP : 1992 KLEIN ATTITUDE DOLOMITE : 2008 TREK 8500 : 2009 TREK EX9 FULL SUSSER : 1984 JACK TAYLOR ROAD BIKE : 1988 BARRY HOBAN ROAD BIKE : 1992 DYNATECH CHROMO COMP : 2008 S-WORKS ROAD BIKE : 1991 LITESPEED TITANIUM : 1991 TREK 8700 : 1991 FISHER HOOKOOEKOO E STAY : 1991 MARIN PINE MOUNTAIN


Happiness is the morning sun on polished spokes.........