I know there have been a lot of threads about high-end/boutique/rare MTBs that we all lust after, but which low-end, everyday Retrobikes have you all been searching for? I'm talking about the Bikes that you saw week in, week out in your LBS, and knew that it was actually achievable!
For me, it was a decent 93 Fire mountain. One finally popped up locally for a song, and I had to have it. It was the bike I drooled over in the LBS (GA Cycles in Southampton) as a youth. My parents finally got me a dodgy Muddy Fox.
It's pretty standard, I just replaced the Saddle, and a set of period (and low-end!) maguras. It's everything I dreamed of as a schoolboy. Love it, Doubt I could ever sell it.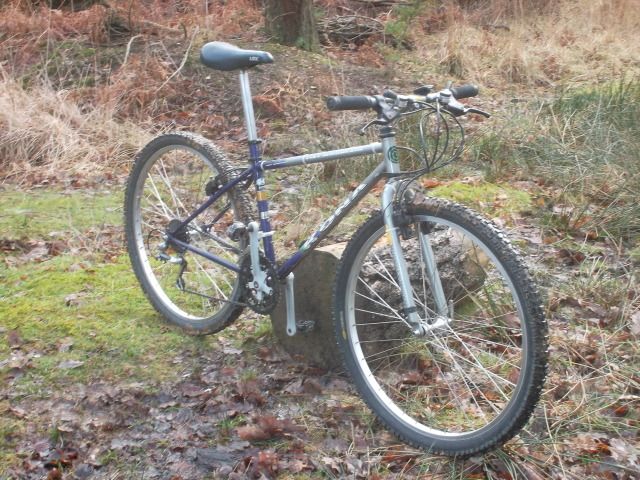 I've now got a hankering for an M-trax...