I have these lurking in a box..They came off a frame that was split for it's bits.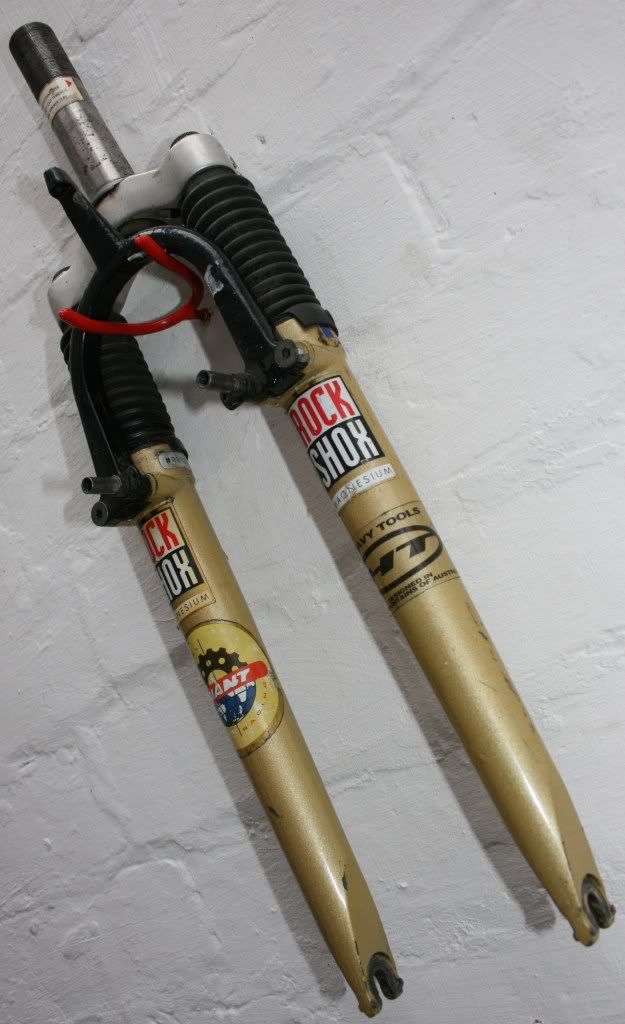 1 1/8th, 134mm steerer length.
The dials on the stanchions move freely. They also compress and rebound when leaned on.
The brace is cracked arond the brake boss eyelet and needs replacing. Minor, tiny dings on right hand stanchion-almost imperceptible to finger touch and less than a mm in size..
What else do I need to look for to see if they are ok?
Spec wise they're good for early Kleins?
Any advice or info on these would be appreciated.
Will sell them once I have been ''educated''