Right, after lots of input on my previous thread:
http://www.retrobike.co.uk/forum/viewtopic.php?t=219758
from alot of you good people, I went away and rustled some alu forks out from underneath the LBS workbench and set about this as a test piece..
1" Steerer, 202mm long with a nice shape..are they Rudy Projects? - can anyone confirm or deny this?.. I do know that I picked on a set that are powder coated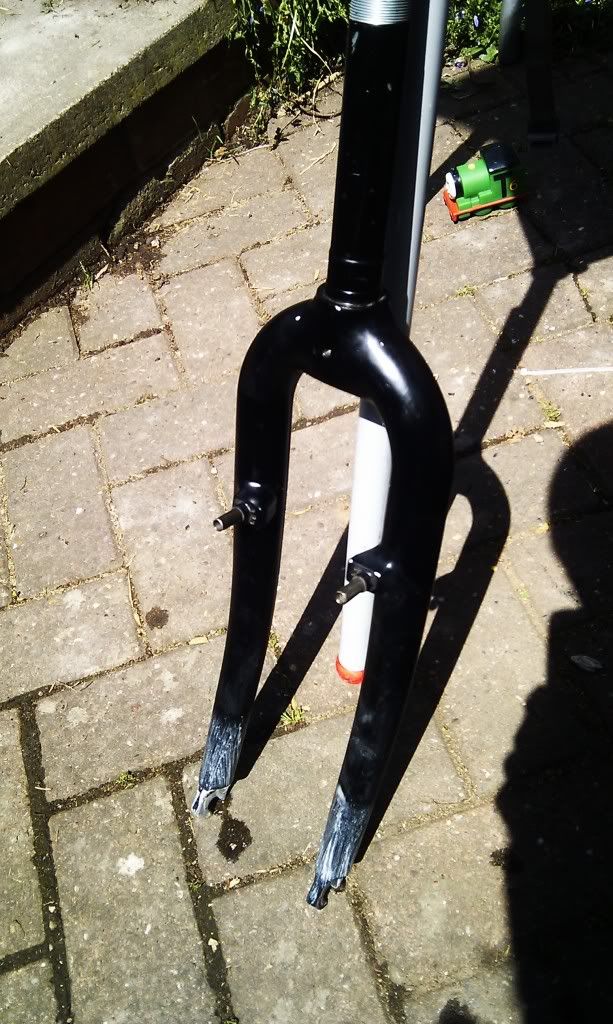 After B&Q paintstripper (shyte for this type of removal I may add) /wire wool and ALOT of sheer bloody mindedness on my part the grey undercoat was only clinging on to the welds: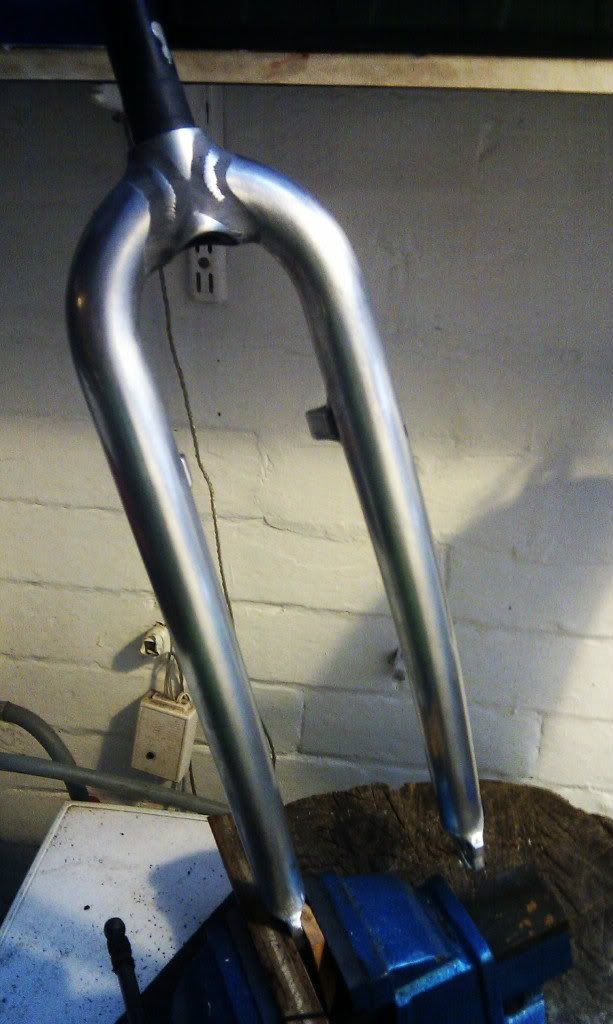 This is after using 600 grade Wet & Dry..So easy after removing the powder coat!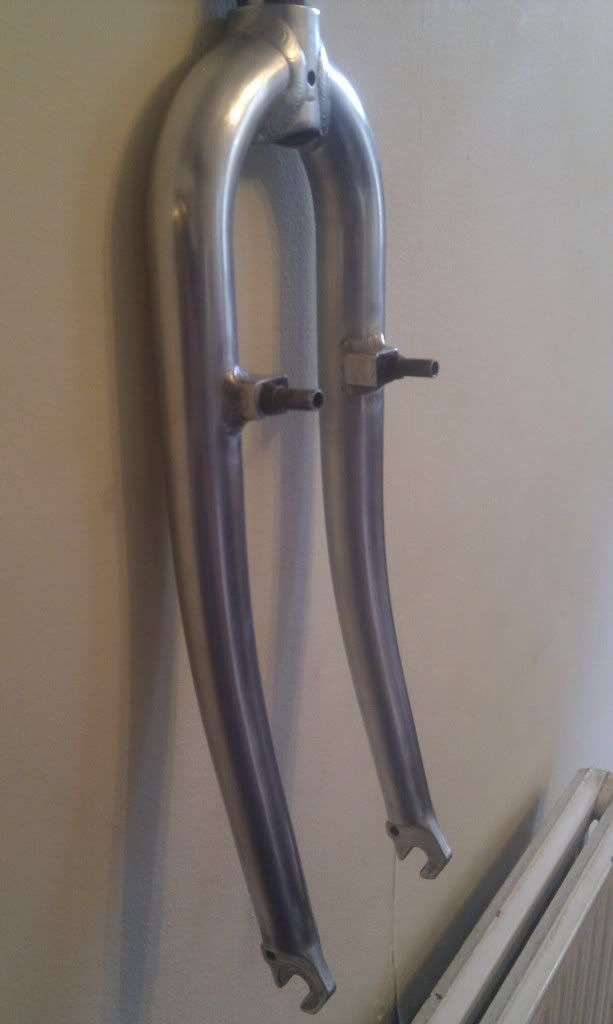 800 grade Wet & Dry: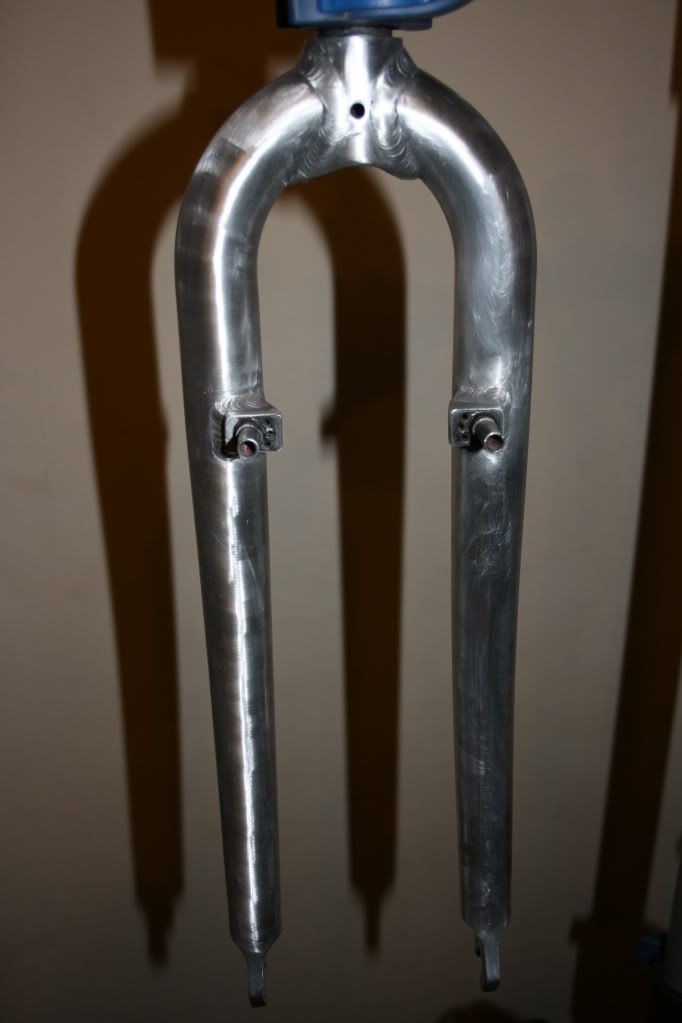 1200 grade Wet & Dry: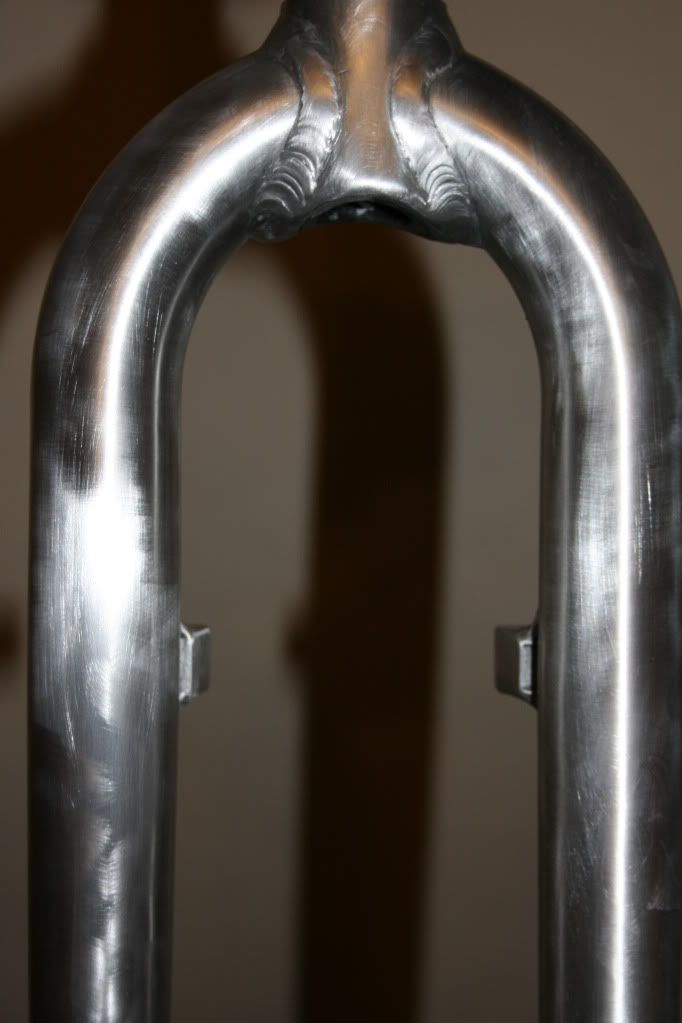 Polishing kit / Autosol ====PING!!!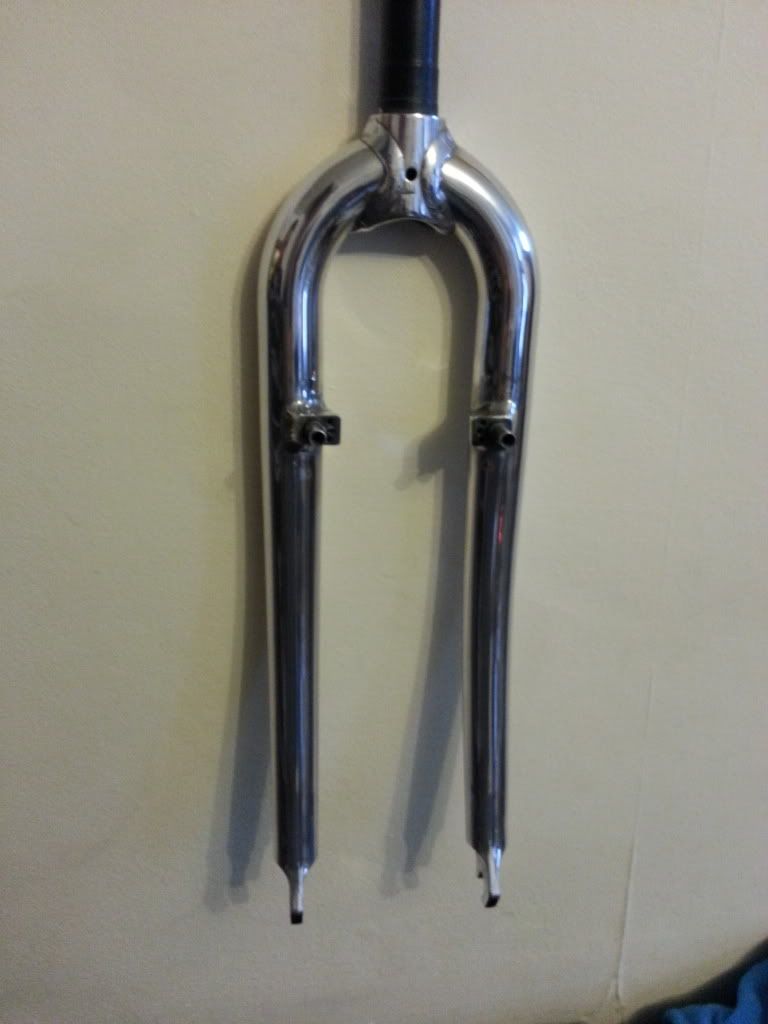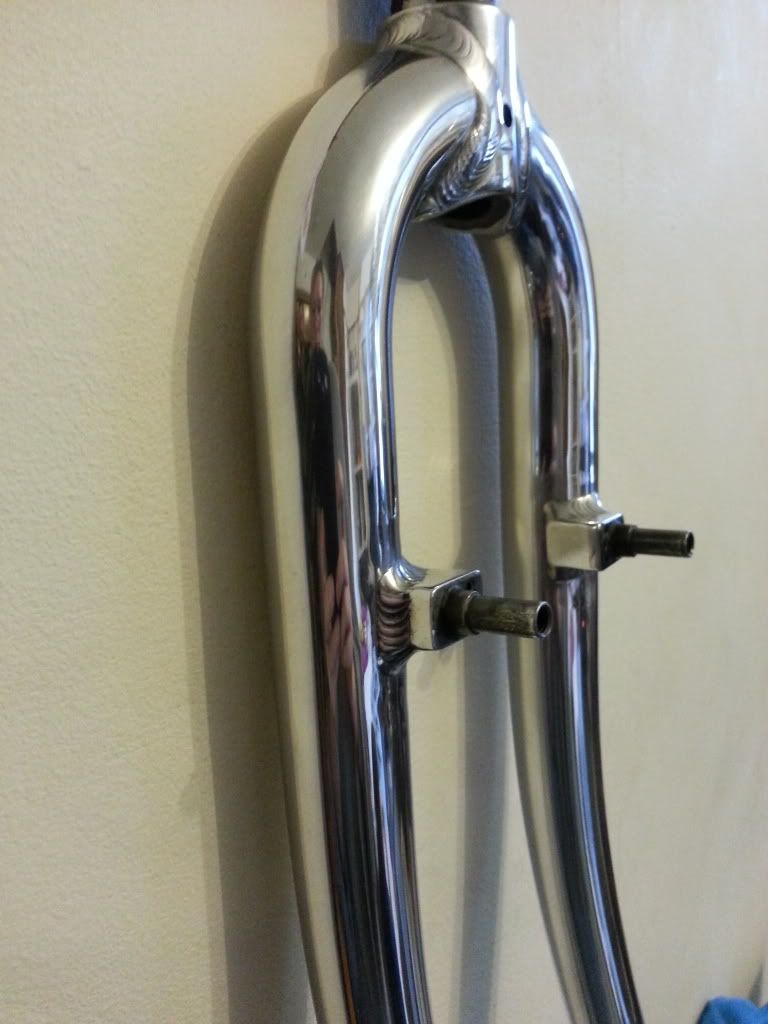 I bought the polishing kit & mops for £13 off Ebay, used with a regular electric drill brought it to a result I hope to repeat again..I have the polishing bug now- despite pining for the 'old' Nitromors whilst battling with the powdercoat at the start. I'm sure there's better stuff out there than B&Q paintstripper, so let's hear it please
I lost some of the weld details too, due to scrubbing away. How can this be avoided in future?
I'm not entirely sure what to do with these forks now as they were originally for my girlfriends build but that changed direction
Anyway, that's my bit for now, Cheers