Hi lgf, a better pic of my drillium,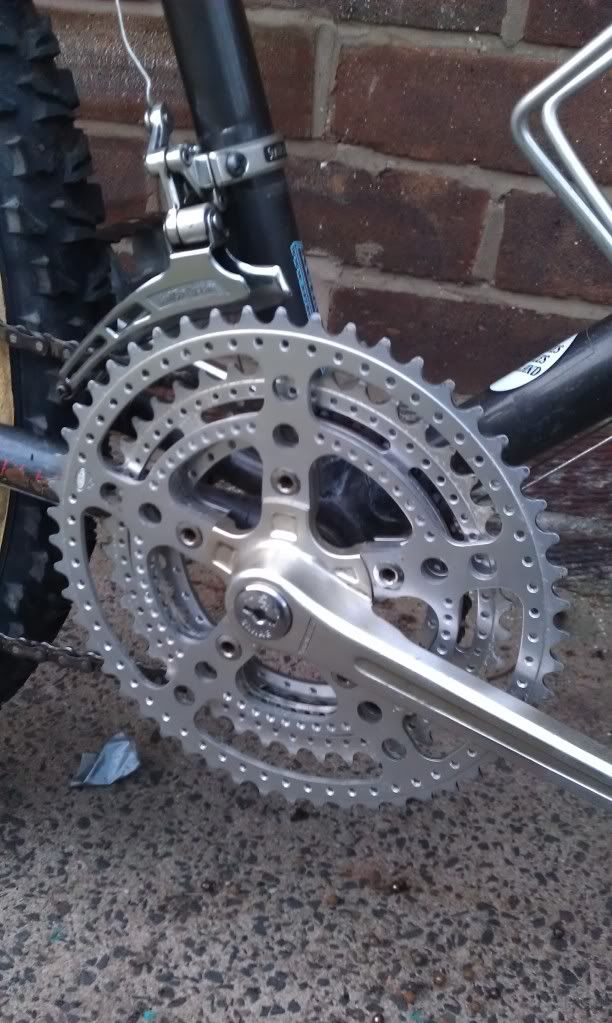 I've been looking at a lot of early touring/atb cranks on ebay recently for the same reason, some really freaky stuff out there, just picked up an early (84/5?) ammaco atb with a sugino cast alloy one piece triple thingy, the more I look at it the more it grows on me but I imagine one good stone or branch will destroy them,
Im going seeing my local bike breaker tomoz (where my drillium came from) if theres anything that stands out I will pm you,
Lee.
p.s watch out with the french stuff as the non drive side I got with the above had a different pedal size than the normal 9/16's? thread. soon sorted though (ebay),
also the stronglights are a road type crank with a built in converter on the middle ring to accept the granny ring.