My Dynatech MT4 has Pace Rings with Shimano XT 730 cranks arms (on a Mavic BB)
The Pace Rings are wearing a bit, still ok, but wearing.
I have some lovely Specialities TA chain rings Compact 44-94 and Action Tec Ti granny ring - these were meant for my RSP Ti, but I thought I;d leave the Sun rings on that.
The S/TA
I was thinking of changing the Pace rings to fit the MT4, and also wondering what I could change the XT Crank arms for?
Question is, do you think it's worth changing the XT/Pace for the Specialities TA, and if so what Crank arms would fit and stay in tune with the MT4 and the BB I have fitted?
I do like the XT stuff, as the bike has XT front + Rear mech plus shifters and hub too (and shark fin)
How are Middleburn like? which ones would fit? Any ideas? thoughts? It'd be a shame to let these Rings go to waste.
Here's the MT4 with cranks on display;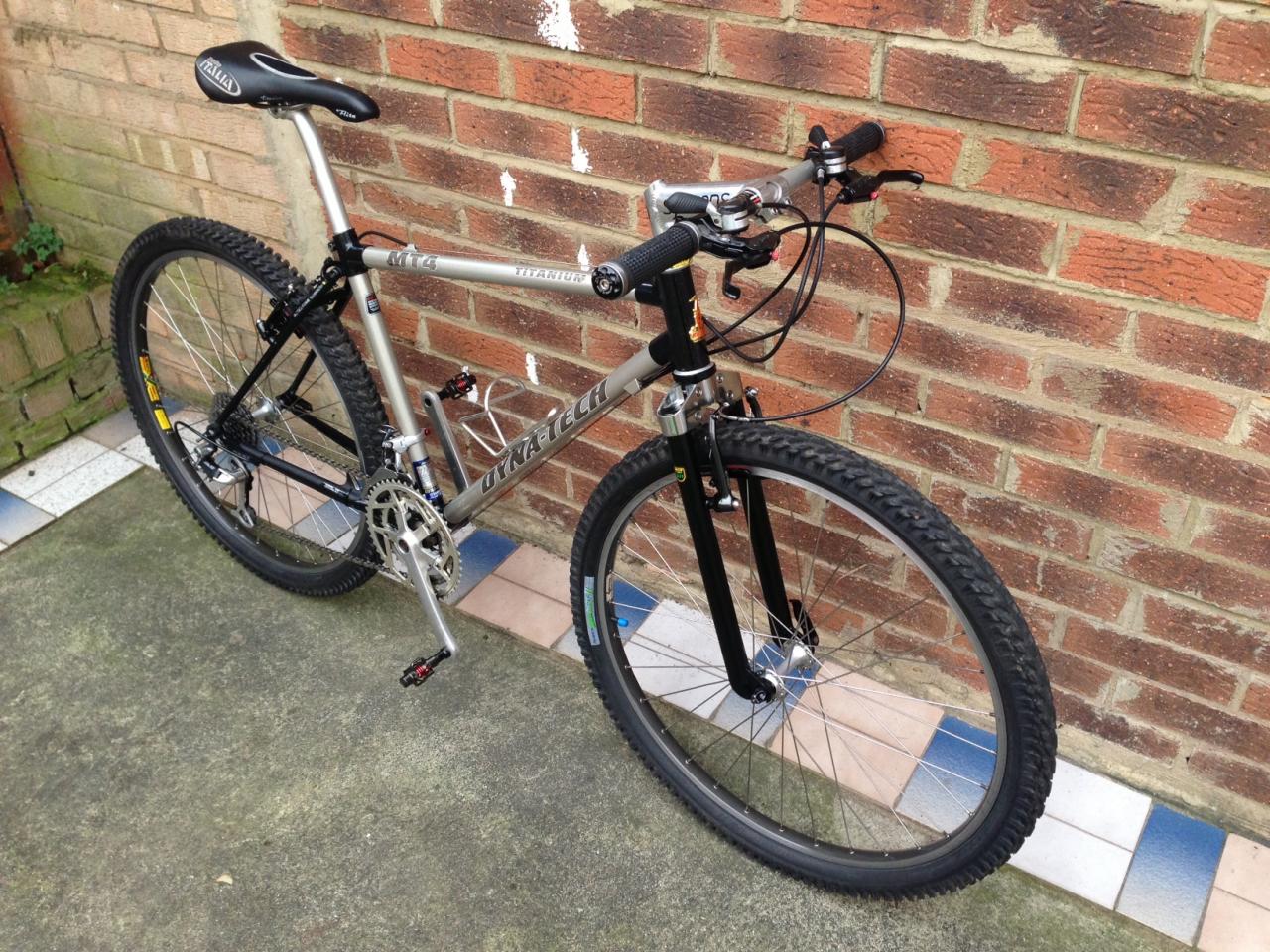 And how do I figure out what size spindle I have on the BB which is fitted - which I dare not remove