rascal wrote:
Alright guys,
I recently bought a Klein frame and have now got round to building it up, but the internal cabling looks to be a nightmare.
I know they have internal sheathing that usually runs longer than the last hole in the run, but mine does'nt appear to have these. It looks to have some plastic guides within the frame but these don't run out of the frame.
Any tips would be appreciated
Rascal
if the plastic liner is still inside of the frame first pull it out. it is likely that the part that stuck out of the frame broke off and you will have a hard time to get the cable routed through the liner and then out of the exit hole.
to pull it out carefully srew a wood screw into the liner at the cable entry. the liner widens at the end so it cannot slip into the tube. you may need some tries, if you screw it in too deep it will widen the liner and make it stuck. if the screw has grabbed the liner pull it out.
you cannot use that liner anymore if it is too short but it is not reccommended to leave the liner in the frame anyhow, it is only meant as help to route the cables and should be taken out then to make shifting easier. i only put the liners on the cables where they exit the frame to prevent them from rubbing on the frame. they only run a few centimeters inside the frame so they are fixed. the rear brake cable liner runs from the cable exit to the brake bridge.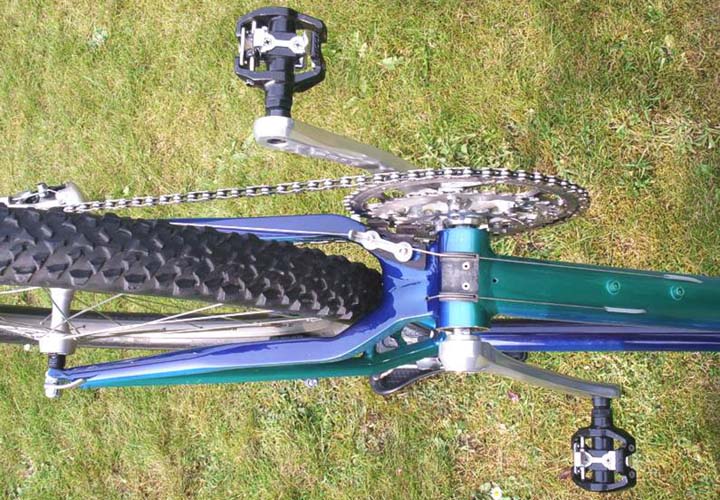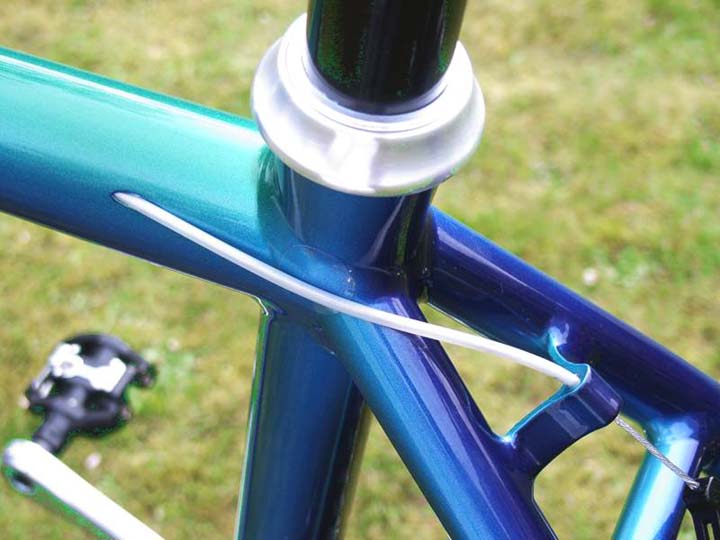 if you re-run the shifter cables anyhow consider routing the left cable through the right entry hole and vice versa. as they need to exit the frame on the opposite side they will cross each other inside of the downtube. that way they will make a nice wide loop around the head tube (enhances shifting) and they will not rub on the head tube. if you like the front brake on the right lever you can route the brake cable around the head tube as well. look much cleaner as well imho...