Well i took 'em along to my LBS this afternoon - looking at £20 a brake to service them, and that's without parts. i did notice that the center of all the piston faces is kinda like chewing gum,
almost like something has perished/degraded and i'm not sure how worrying that is, Pics at the bottom if anyone can help?
looks like i will be asking for a refund and hope (no pun intended) to find a No.3 rear with pro lever on here.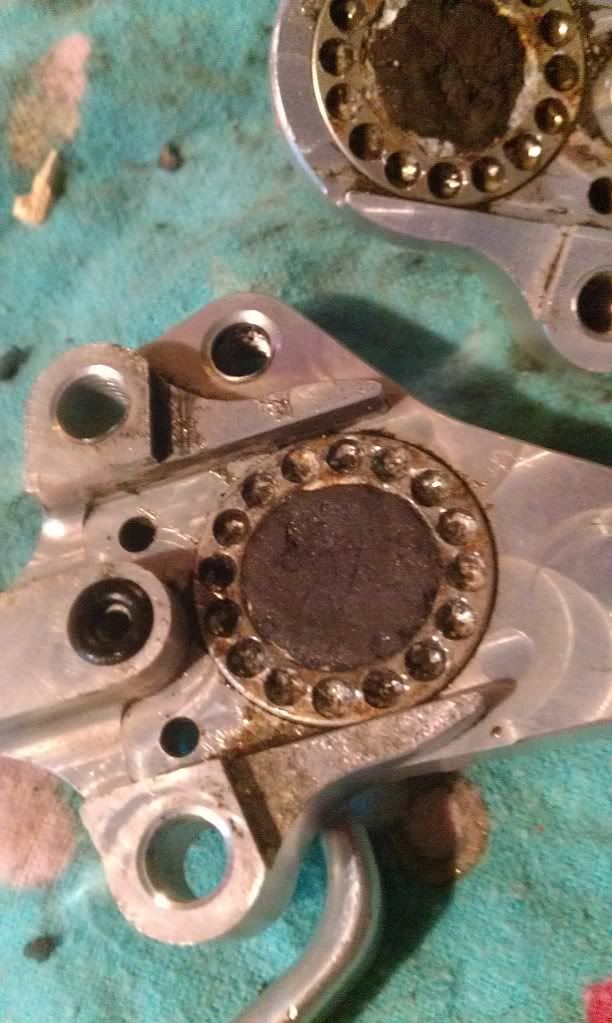 _________________
WYLIE'S MOST WANTED
Older Gen' Chris King - 1 1/8th Threadless Headset -
Red
Saving My Pennies
Me FeedBack Thread