After breaking down my old (generally tired) front wheel today I decided to cut the rim open to have a look just how close I'd come to blowing out the rim.
It's a Mavic X618 CD, hand-built about 8 years ago, doing about 50 miles a week with a V-brake & Avid RW2 pads.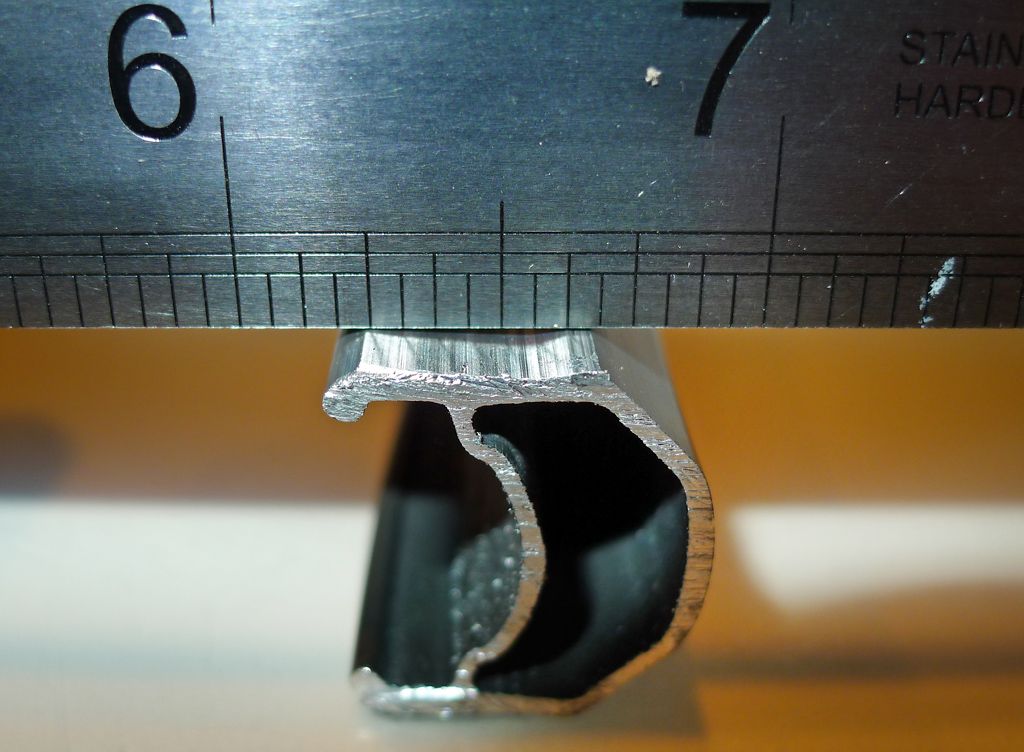 I'm pretty impressed. These rims have been the very definition of tough, and it appears they have a lot of material in them. They were the default rim for a lot of couriers at my workplace back in the early 2000s and I can see why. Even with no spokes in, and a 4" section chopped out, the old X618 rim still feels very strong.
My rear wheel has more braking surface left than this one had, and the Hope hub is still very smooth so I've decided I'm not going to break it down just yet.