My first attempt at a single speed.
Based on my 1999 Sunn Tottall soft tail that I have tried to build up in several guises before but never quite got to a point where it was rideable.
Sorry the photos are a bit poop but I didnt have my camera on me when I was out on it earlier.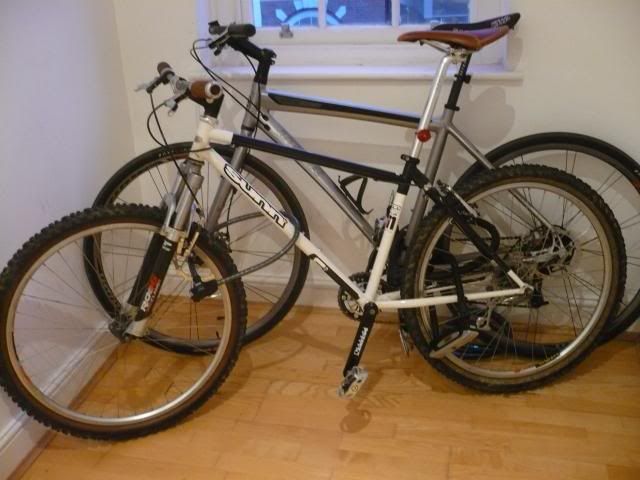 Built it on Sunday morning out of the spares bin. currently using a 9spd cassette and a old LX rear mech as a tensioner, so still needs a fettle. Also must play with the ratio's as its a wee bit silly on the flat streets of London town at the mo.

_________________
[size=67]Where we're going we don't need roads!
Under cover operative of the YVMBAPFS cartel.

The Pace fleet:
16" RC100/ 21" RC100/ RC100 Trials prototype/ RC200 F5/ RC200 F8/ RC250 Trials/ RC300 Gunmetal/ RC300 Silver/ RC500 F1 DH