That'll be a zinc phosphate primer, not galvanising. Fine under powder, but a bit of overkill really. Pretty sure Argos would use it under an enamel coat.
The transfers you have are indeed a hybrid. The coat of arms head tube badges and 'wildcat' name are older, with vinyl cut downtube stickers like the newer frames, but in a different font. IIRC the later ones were in Eras Ultra.
JoeSheffer and I, and a few others have been working on getting some sets of the original waterslide transfers made. Downtube name's sorted, but we've got stuck at the headbadge...any Photoshop people out there who could help. We've got a good coat of arms, but it needs the ribbon with Overbury's putting on.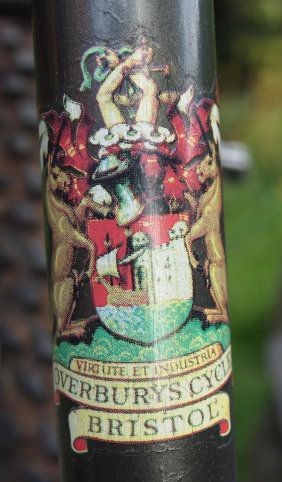 All the best,
_________________
Dan Chambers
danson67
Pause, take a breath and ask yourself: "What would
Rast
amo
use
do?"
New in the quiver:
Danson Pinion P1.18 hardtail