My beautiful modern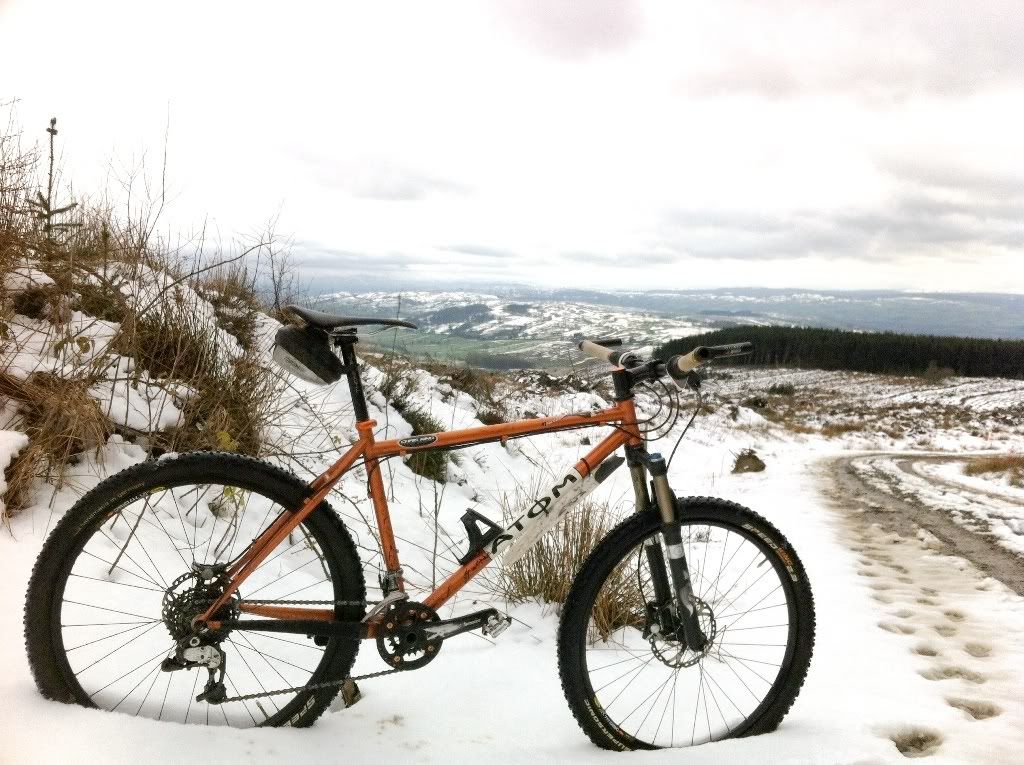 And my 'only I could love it' butt ugly modern
***FEW HOURS WARNING, PIC COMING***
Thing is that green beast is so far advanced in both adaptability and outright performance it's a totally different riding experience, barely even the same sport to what we all know & love.
And I don't find things ugly if they work effectively, if it's good engineering, it's always pretty in my eyes.
But here's another thought:
In the early nineties there were a few thousand of us(?) spending all our time, money and energy on many interesting contraptions, some wonderful, many just weird. Now there are many billions (it's true, check out sunny Sundays at any trail centre) who buy in to the marketing and nonsense, ride hideously over-graphiced bikes (not like our old DynaTechs, Astars etc
) and generally show little sartorial grace.
So where are the few thousand for whom the real tech and craftmanship still matter? Still there of course, riding beautifully designed and lovingly created works of metallurgic - and plastic - art.
They're just a bit harder to spot amongst the pap, and you'll pay for the pleasure, as we always did. Luckily most of them are on here
The atom here, well it has a classic shape (bar the obvious disc brakes and modern accoutrements) and I quite like it - which brings something to mind, the size and shape of modern accoutrements and components...