Elite504,
To get the cranks/bolt bit right, set the bolt in the BB spindle so that the thread is just hidden: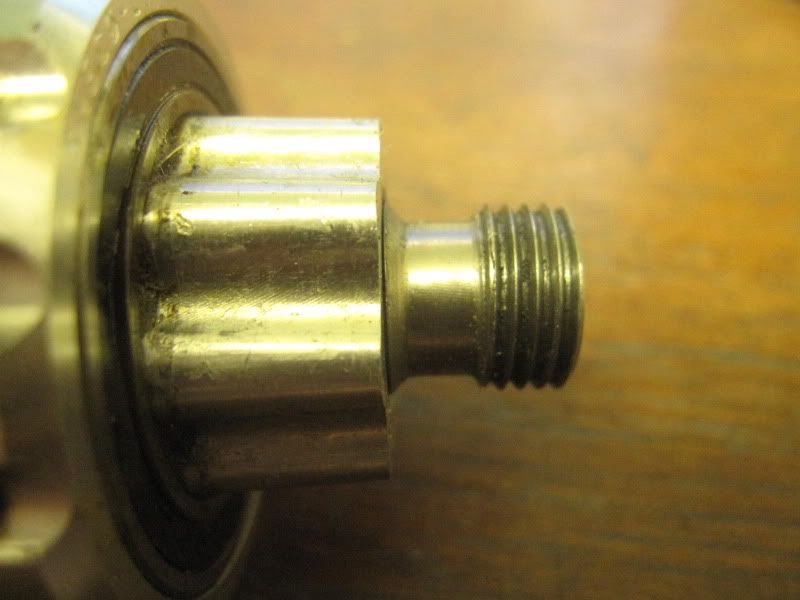 Then offer the crank up to the end of the bolt and screw in clockwise. The outside face of the bolt should line up with the shallow counterbore on the crank: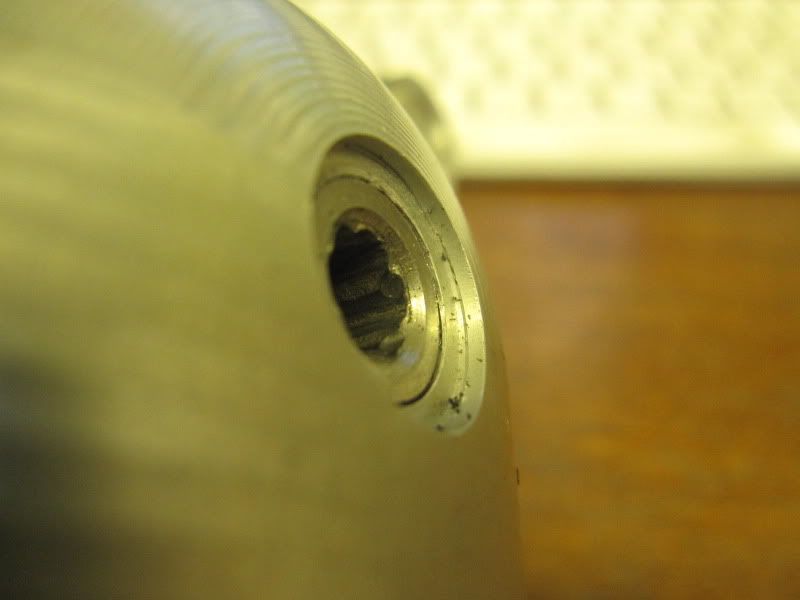 As for torque...I have no idea, but it certainly doesn't need to be as tight as a standard bolt. That would be pretty hard anyway as the thread is very coarse in comparison. I just use the longer end of a standard 6mm AK by hand, never had one come loose.
Watch out on the chainring side when fitting, as the inner ring ring bolts need to clear through the machined reliefs on the cup: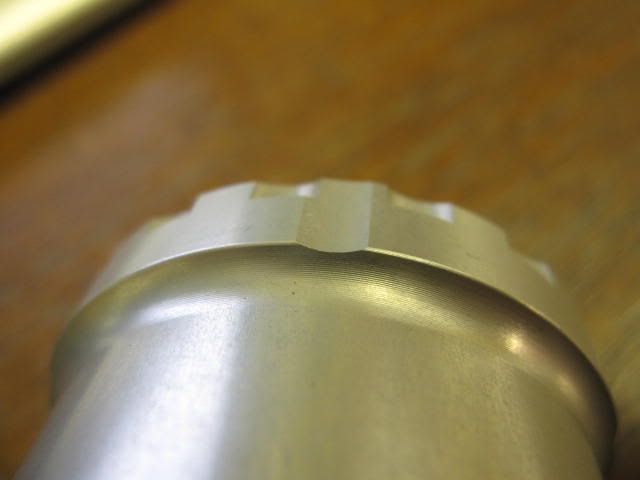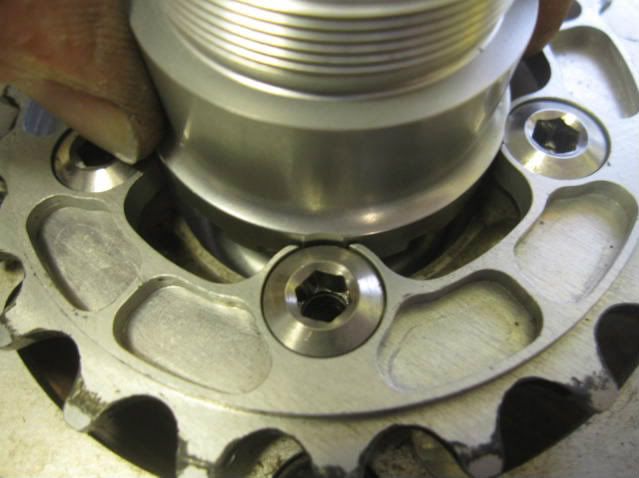 Also, the Shimano tool does fit, if you're careful, but not really well. I have got the correct tool you could borrow for a deposit
Watch out for the recalled ones, between date code 7182 and 8214. (On the back of the crank near the pedal end) These ones tended to split lengthways: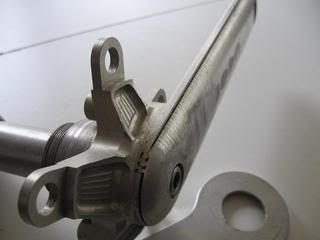 .
Still lovely cranks, though. Old fitting thread
here
.
Sometimes the axle bolts stay with the cranks, sometimes they go with the BB. Should really be sold as a complete unit if possible
I'll see if I can find my fitting sheet...it's around here somewhere
All the best,
_________________
Dan Chambers/danson67
Pause, take a breath and ask yourself: "What would
Rast
amo
use
do?"
New in the quiver:
Danson Pinion P1.18 hardtail