Dungeonstone wrote:
Hello,
I rescued this dusty old bike from a local pawn shop for just a few dollars but I am at a loss as to exactly which year/model Diamondback it is.
My best guess is it's an old Topanga or Sorrento.
Any Ideas?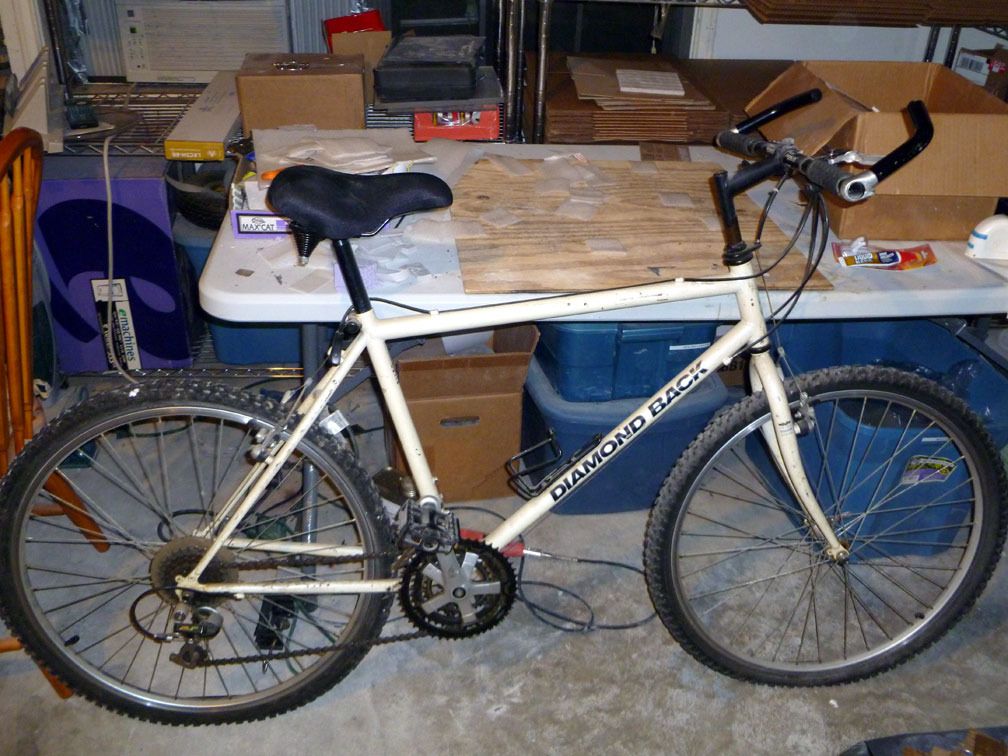 Purchased another Topanga today identical to yours, the gear shifters were seized but with a bit of ezyglide lubrication spray and a clean up and re adjustment of front and rear derailleurs, seat swap over to a decent adura roadbike type saddle and some VP565 metal pedals, its a sweet bike.
Got a fair few scratches on it, Topanga sticker is intact but a bit scratched, love the pearlescent white colour it is.