Well I got it back last night , chappie said "dont touch it too much , its not quite dry
"
Anyway, well chuffed with the paint, was gonna take some pics yesterday in the sun but it pissed it down all afternoon, so it stayed indoors where I got impatient and started putting decals on , then the BB, and couldnt help but get it to this stage before taking the photo's this morning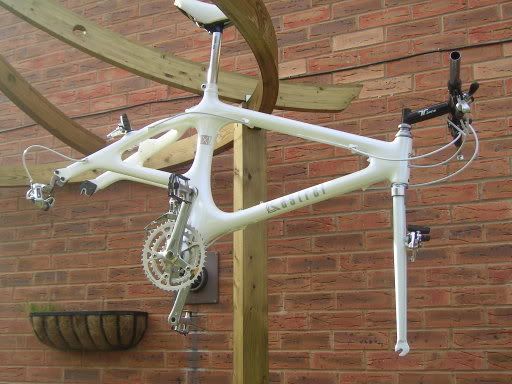 lost some paint forcing the tange forks back in place, but not really that visible.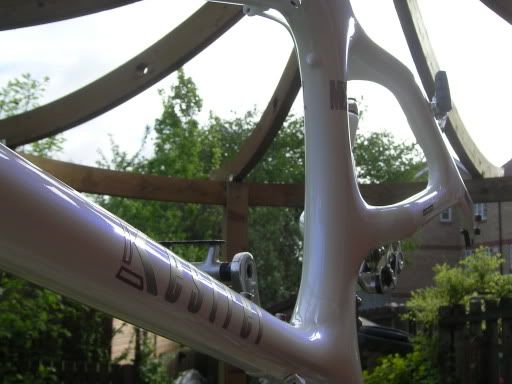 New decals , DX group.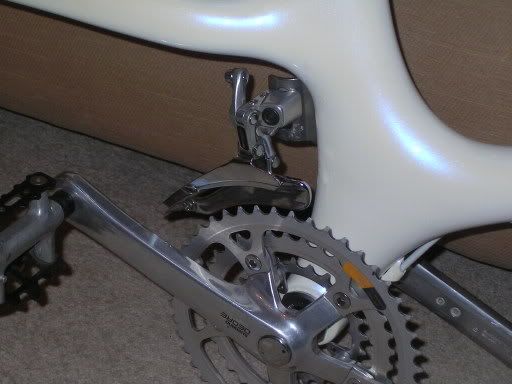 You can see the paint effect best here, sort of white with pinky-purple.
Ah yes , and the retrobike sticker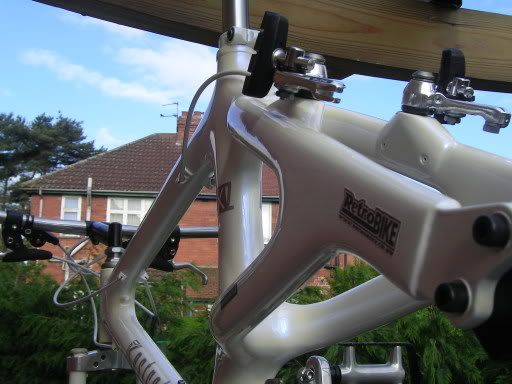 Will post it up in the readers bikes section when its finished.

_________________
Stabled = 91 Browning Test unit - 87 Chas Roberts Snow Leopard - 88 Overbury's pioneer - 89 Bromwich - Dave Yates Diabolo - Mk1 Thorn Nomad - Thorn Raven tour - Dave hinde disc - frontiera 531 - Serotta Proflex - 92 orange clockwork - 86 Orbit Frontier - 85 F.W.Evans