Update:
Didn't end up using the TI for the NW ride the other week as the 8 speed XT shifter packed up...
Anyway, I've had a little time to play with the build. I've started the clean up on the frame and the BB area looks much better..
I bought a Pine Mountain frame/fork/bits off Rampage, and the headset, bar and bar ends have been put to use here.
Charlieboy supplied the lovely forks. Wheels are ones I had in... Currently trying to do a deal for the correct colour bar ends and some original Marin lite tyres - which I thought were OK BITD.
Gil will be contacted for decals but I need to get the frame fully ship shape first. As M900 bits turn up they will find their way onto here...
Picture of BB area
Picture of bike before Manitou 3's turned up but after tired manitou Sports had been removed.
Manitou 3's fitted...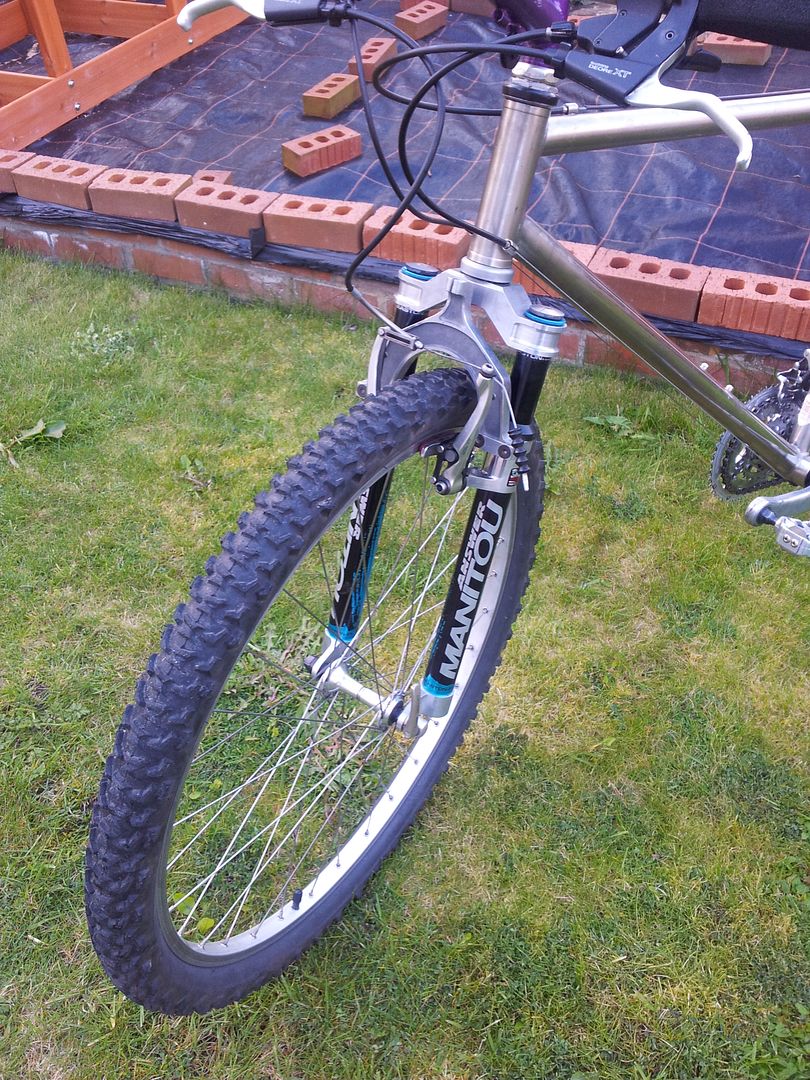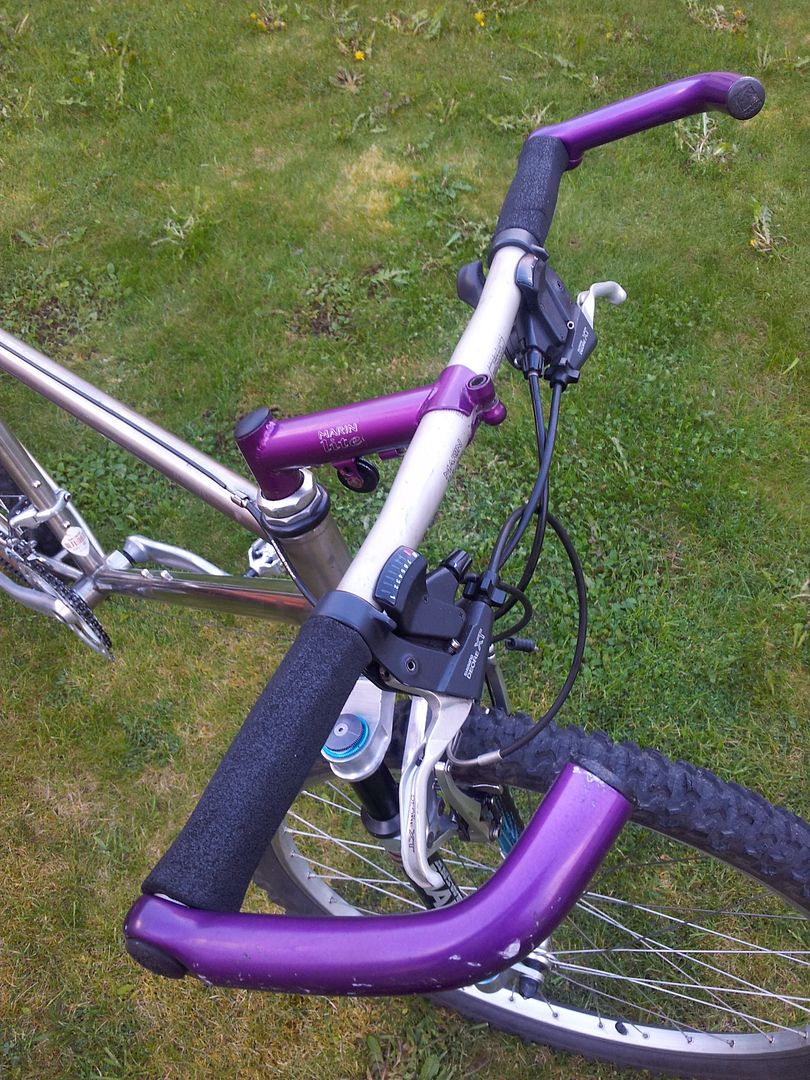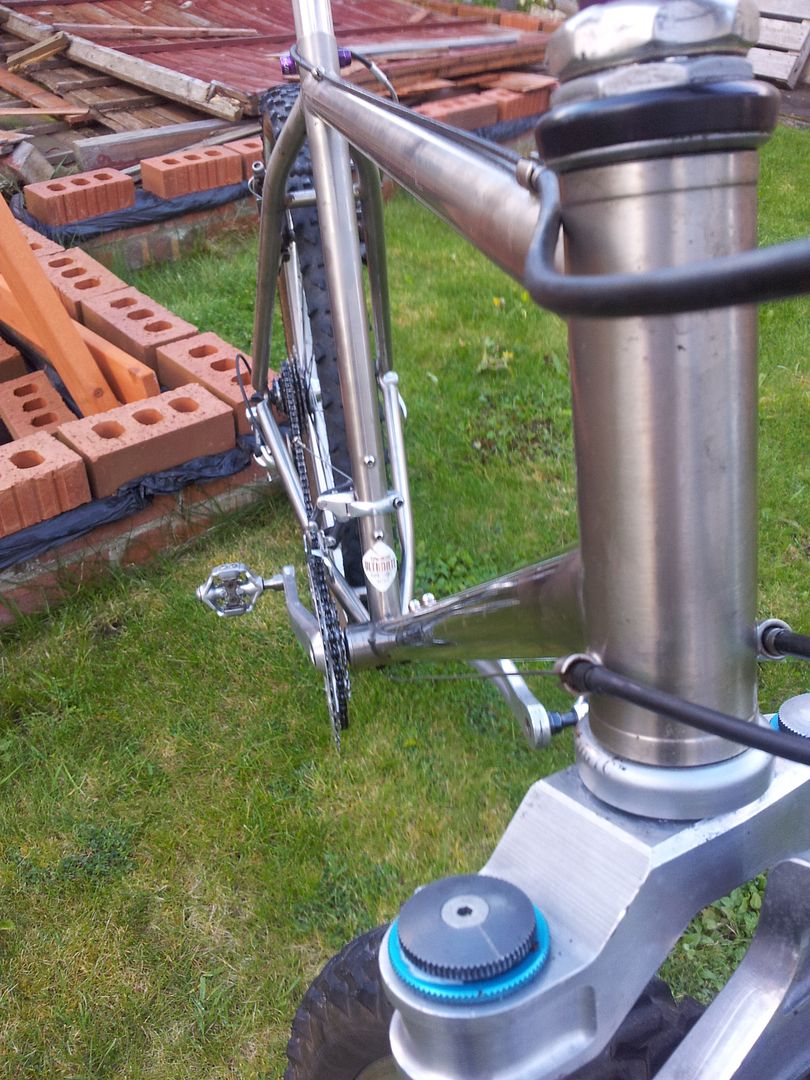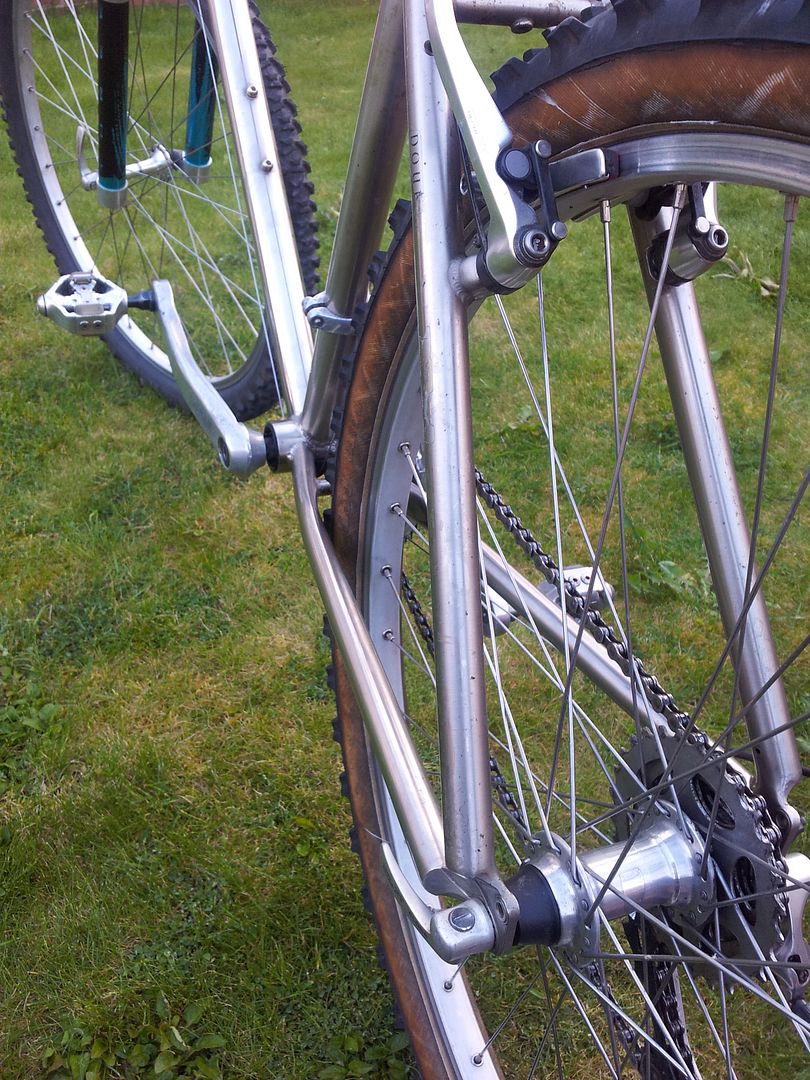 And what I should be getting on with in the background...

_________________
Back in the Dekerf Mountain Club - Hurrah! (1995)
Trek STP-300 (2001)
GT Zaskar (1992)
Dave Lloyd Tirant (Road) Paul Milnes X Bike (2013)