FluffyChicken wrote:
Mavic have a ranged stack height, it's part of the design. Though practical stack height is not just limited to how tall it is, but to weather you stem will go down that far (it should but I have seen shorter stem/quill parts)
It's range is 38 to 44mm and that official.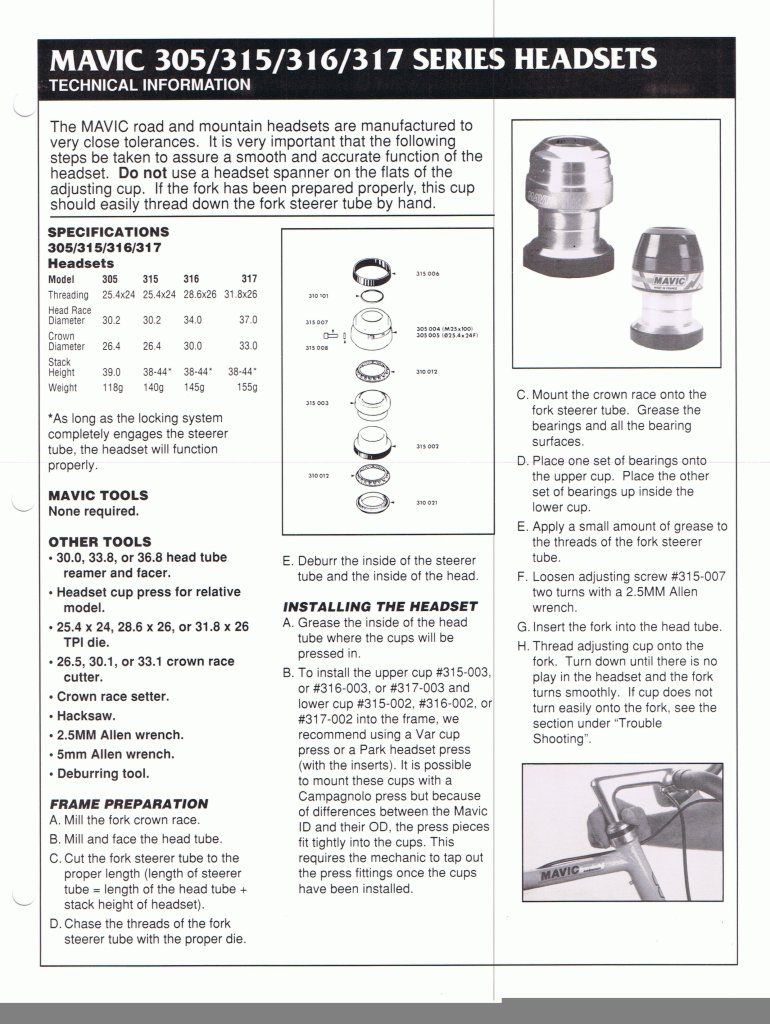 (from
http://www.cadre.org/bike_stuff/Mavic/Manuals/89-90/
)
and here's some pics of the 315 version
http://www.retrobike.co.uk/gallery2/mai ... mId=104711
and yes I do have one still, had it since BiTD so I do know them
I am not kidding here, but is there anything you don't know about? I've never seen advice so good - always spot on and ultra detailed!
I had a Mavic headset BITD and it was wonderful, the only issue I had was that my hamfisted teenage hands soon rounded off the grub screw that held it together....