This belongs to our Cytec assessor (checks out qualifications of our mechanics)
He used to be in R&D and Team support for GT in the USA.
This is a bit Special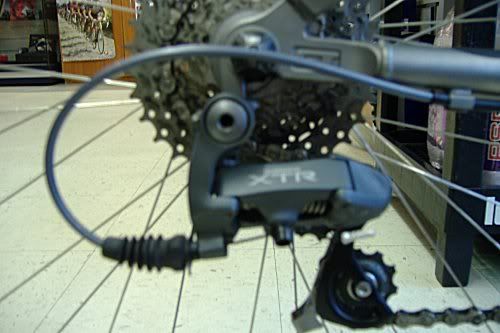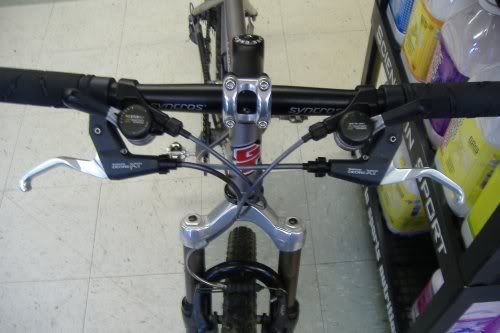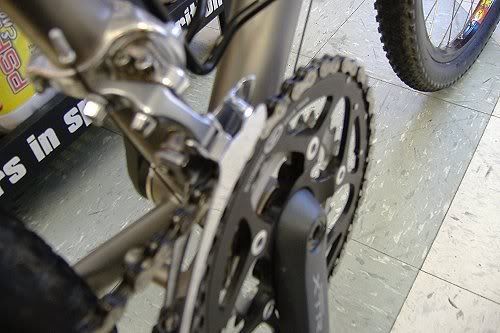 The Rear Mech is a Series 1 Prototype XTR - For Pro 4X & DH Riders only, Super short cage and the rear of the cage has an extra piece to stop the chain jumping! - I swear I have NEVER seen one of these before!
The BB is a Dura-ace with the cups and the inner face of the XTR chainset milled to run a straight Chainline, it also uses a Dura-ace Double Front mech!
GT Lightning with all the trimmings, didn't cost him a penny! The frame was destined for the skip, as a prototype!

_________________
Bikes owned..... far to many to list, but sold the best ever, my Indy Fab Deluxe - rigid - 950 XTR. I HAVE FINALLY FOUND A PICTURE OF IT!!