Due to the completion of the Karakoram, which I'll put some photos of up tomorrow, the E4 is no longer on commute duties.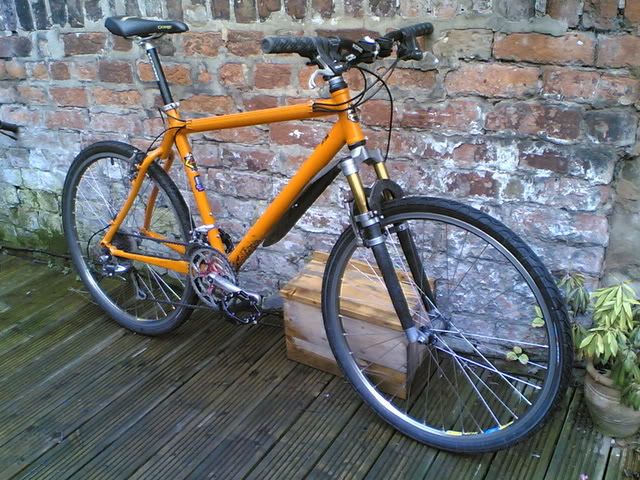 I'd like to give her a make over, nothing major, just some bits and bob really.
I think I've already decided I'd like to up grade to Maguras and XTR and some nice gunsmoke hope bits like seat clamp and skewers.
Maybe a Pace stem (I've got a nice silver Ringle for swappsies if there's one out there
)
What I really want is some suggestions on stems, seat posts and cranks etc.
All suggestions are welcomed though.
....Oh!; and if anyone's got any bits.
Oh by the way, she's already sporting new decals for frame and fork and she looks quite sexy.....which is why the thoughts on treating her for Christmas.
_________________
Modern:
Cotic Solaris | Cotic Escapade
Retro:
1988 MF Explorer | 1991 DB Apex | 1992 DB Response | 1992 Dave Yates Diabolo | 1993 Orange Clockwork | 1994 GT Zaskar LE | 1994 Saracen Kili Flyer
WANTED
:
RS Mag 21 with 1/18" unthreaded steerer
|
DBR Dual Response