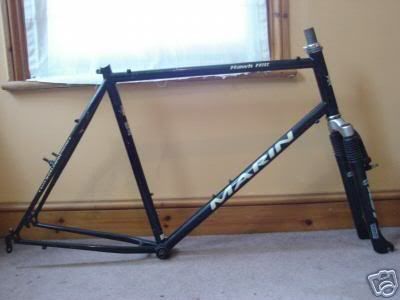 I bought the frame and fork together off ebay. The description said early '90s but the Marin catalogs on here only show the Hawk Hill from '95 so leads me to think its late '90s.
The fork is an RST 261 Ahead and looks to match the bike well so may be original and the frame has no bracket for canti's so V brake originally
colour is black/very dark gray
(the components are out of my parts bin)
thoughts please?