1988 Scott Boulder....no longer mine but I like to look at the pics. It was a beaut: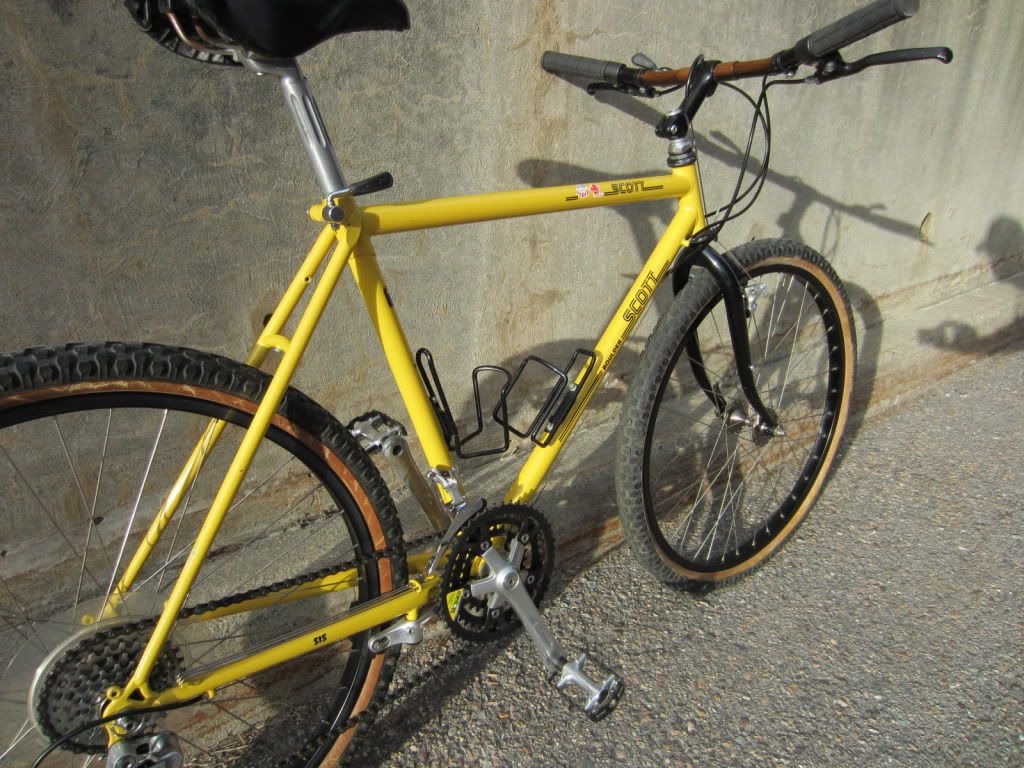 Gold ano wide bars, heavily swept-and Deore thumbies but black instead of aluminum finish:
Gold/pewter ano Suzue high flange hubs, laced to Weinmann concave rims-this had a very well-though out and uncommonly detailed build, right from Scott:
Spare spoke/chainstay protector and fork with rack bosses....handy.
Wish I could have kept it!!!!!!!!!

_________________
Current Stable: ///84 Ritchey Timberwolf///86 Ritchey Timber Comp///87 Ritchey Ascent///87 Ritchey Ultra///88 Cannondale SM700///89 Teesdale Quintana Roo Superform///89 Santana Moda///90 Monster Fat///1996 Ted Wojcik Sof-Trac FS///1997 Ted Wojcik Sof-Trac FS///85 Shogun 400///85 Shogun 500