I've replaced the 26" wheels with a 700C Mavic set I had, MA40s on Mavic hubs.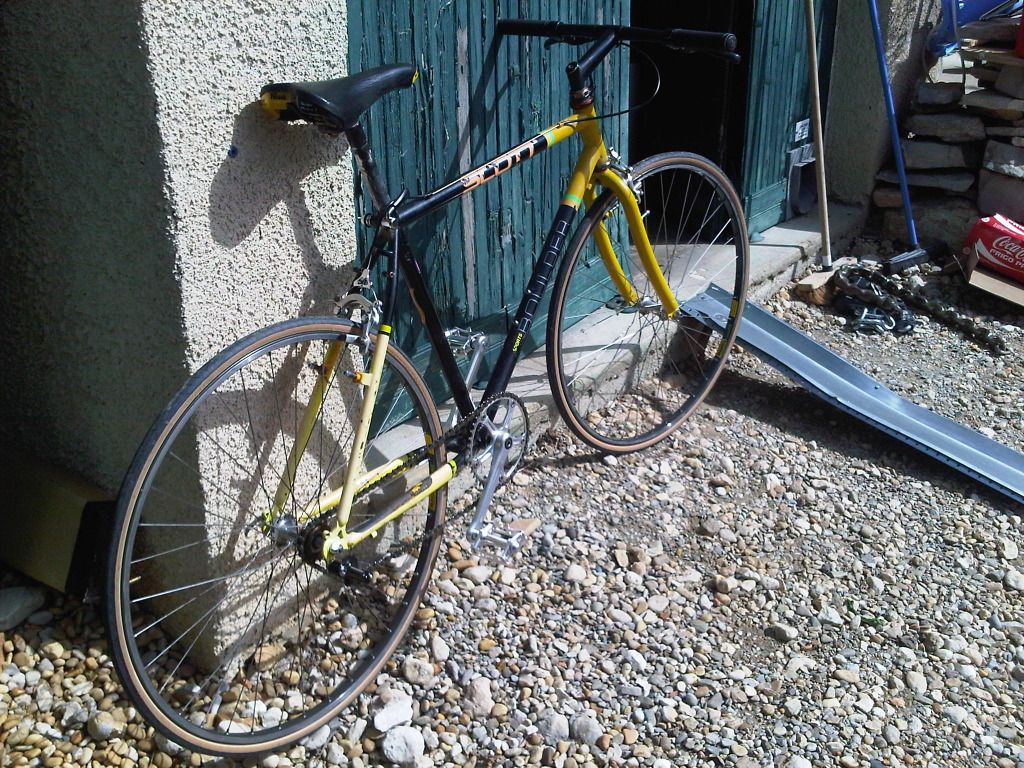 The brakes are MAFAC Racer centre-pulls, and work quite well with the Dia-Compe levers.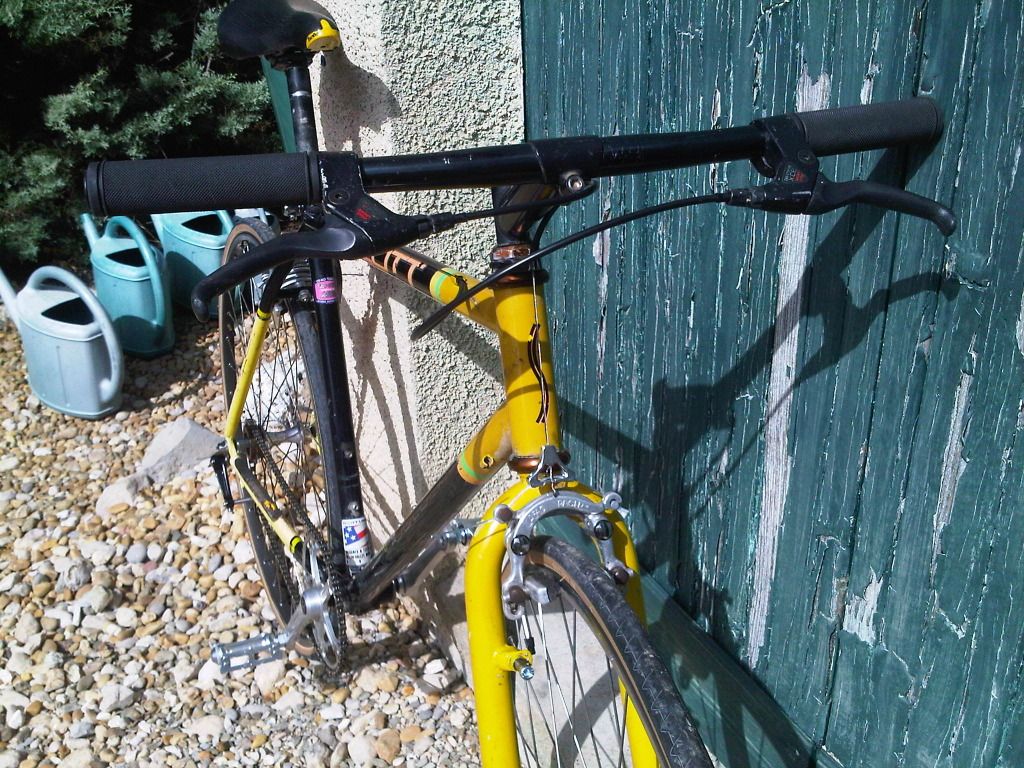 Not really getting on with the singlespeed thing though (I live in the country and it's hilly, as opposed to a flat city-centre) so aiming to go back to gears. Might put drops on it.

_________________
"The champions have better bikes, more expensive shoes, many more pairs of cycling shorts than we do, but they have the same roads" - Tim Krabbé