ajm wrote:
In all honesty I'm struggling to see the point, but am awed by the amount of effort and skill employed, and the way the final product looks... I just think that with that amount of time and effort I'd personally want to be able to ride the thing in the end!
haha, i like your honesty. I just like making things, heres something i've been playing with recently, i finished it last week and havent used it much yet.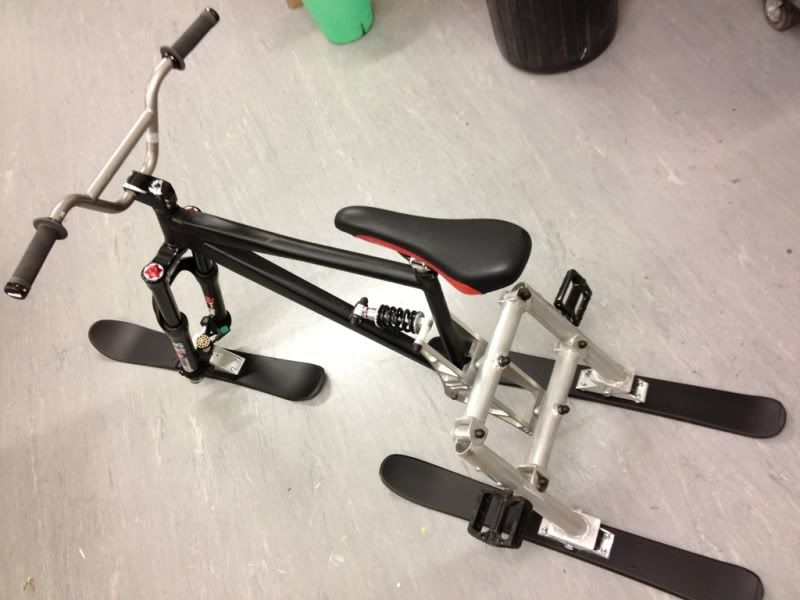 its got bomber 66 up front with a massive 7" travel on a single crown, the whole rear end is where the time went in. it leans over when the bike leans so the rear skis tilt like skis would if you were skiing, it feel strange to use, like a mountain bike in wet mud at the front and the rear feels like youre skiing. I shape the park for the freestyle night at my local snowdome in hemel, Ive been snowboarding for 19 years and love bikes so thought i'd mix it up.
heres the back end leant over.

_________________
1995 kona cindercone
1995 kona hahanna
1997 kona muni mula
2002 kona manomano
197? cinzia full sussa bmx
1982 haro freestyler gen 1