I'm having a bit of a hard time working out the size of seatpost I need for this.....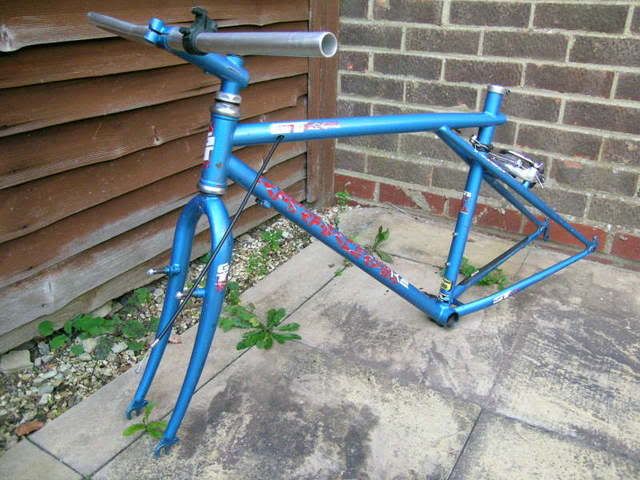 The top of the seat tube is 26.6 internal, but it's butted internally around about level with the top of the top tube.
It's too far down inside to get at with calipers, which is an arse!!!
anyway, before I have to take it down the LBS (on my bike!
), anyone know what size seatpost early GT steel frames used?
I'm guessing around a 25.4 - 25.6
Any ideas??
Thanks in advance.
Chris.
_________________
Modern:
Cotic Solaris | Cotic Escapade
Retro:
1988 MF Explorer | 1991 DB Apex | 1992 DB Response | 1992 Dave Yates Diabolo | 1993 Orange Clockwork | 1994 GT Zaskar LE | 1994 Saracen Kili Flyer
WANTED
:
RS Mag 21 with 1/18" unthreaded steerer
|
DBR Dual Response