Ok.
So I'm awaiting delivery of an unusual aluminium main tubed Dyna-Tech frame from Wold Ranger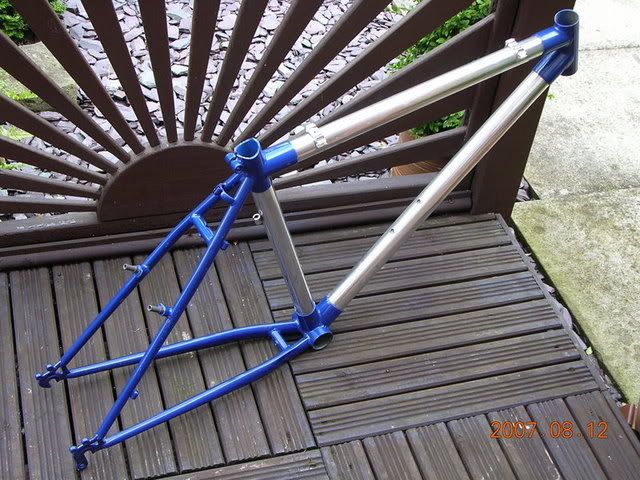 ....and some nice Marzocchi XCR air forks to go with it.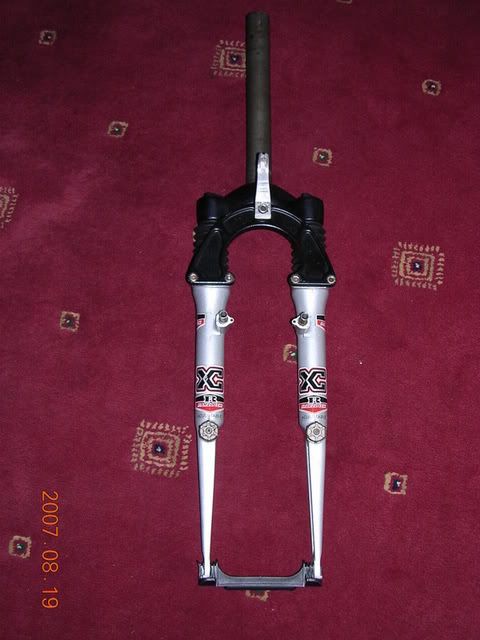 (Thanks Philip
).
I've also sourced some XT /Mavic 317 Wheels from John, Cheers!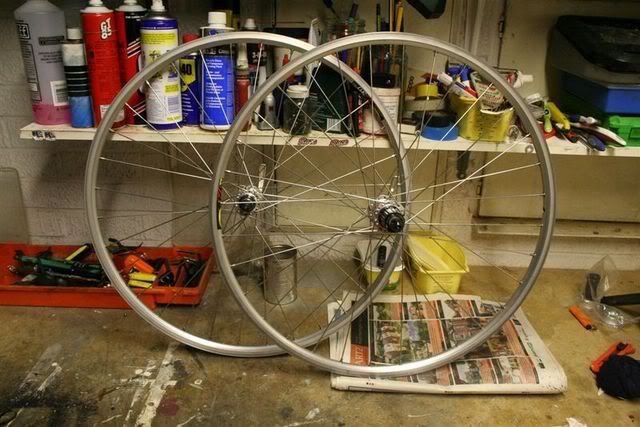 My idea is that this will probably replace my Orange E4 as main cross country bike, and the E4 will be parted out and F&F sold to help fund something else.
This has raised a few issues which I'd be interested to hear opinions on.
First off, I have a spangely new Cane Creek S2 a-head set; do I use this or try and trade it for something a bit more retro?
Second, I will use the 8 speed XT kit off the Orange, but should I go with the V brakes or source some XT canties and levers?
Third, (and this is a bit more complicated). I really like the look of the old Marzocchi forks and I'd be mad not to use them......
BUT The XCRs could go on the Karakoram which would look cool with a custom colour coded look AND.....for some reason the look of the Raleigh frame just screams out for something a little more off the wall to me?
Maybe something like an AMP or Girvin Crosslink????
What do you folks think??
_________________
Modern:
Cotic Solaris | Cotic Escapade
Retro:
1988 MF Explorer | 1991 DB Apex | 1992 DB Response | 1992 Dave Yates Diabolo | 1993 Orange Clockwork | 1994 GT Zaskar LE | 1994 Saracen Kili Flyer
WANTED
:
RS Mag 21 with 1/18" unthreaded steerer
|
DBR Dual Response