I'm sure we all have 'the bike' that we search, scour, pray and yearn for. You know... the one we know we'll never find!
Some of us call it the 'Unicorn' because it's mythical or unobtainable.
Question:
What does it become when you find it? Can you still call it your 'Unicorn'?
The reason I ask is... I found it!
My first 'seroius' MTB was a '90 Nishiki Ariel in Zolotone (black with blue and pink 'splatter'). I bought it new, bent the fork (jumping), added an RS-1 as soon as they came out and eventually traded it in on my first M900 XTR bike in '93.
60 odd bikes (honestly!) and 15 years later, the Ariel is still the bike I regret not having in my possession the most. I've been looking for another bike the same for years, collecting Aliens in lieu of the absence of any Ariels in the market-place... until recently.
I have now found an Ariel and it's on it's way to me. It did take some organising because i'm in Australia and the bike was in a remote part of New Zealand (the deep South) but I should have it within a few weeks.
Here is a magazine scan of the '90 Ariel from the March '90 issue of MBA so you can get a visual!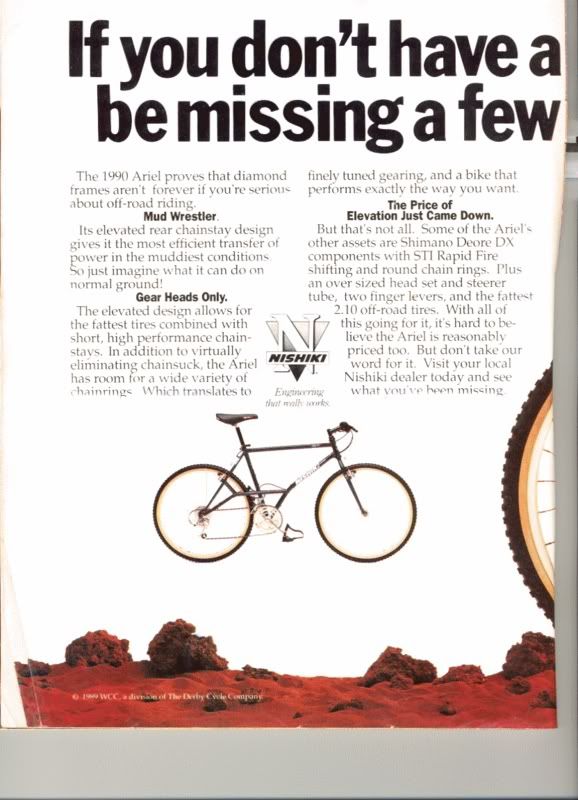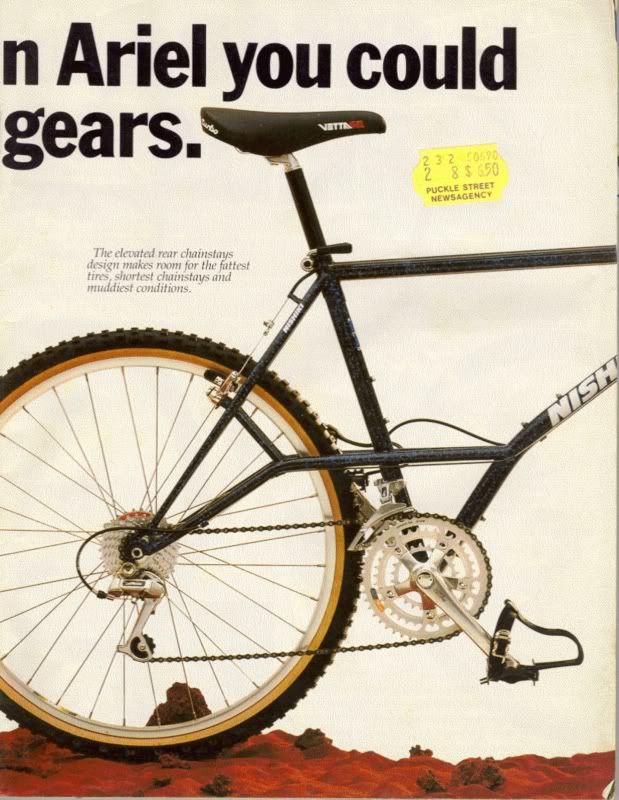 _________________
Wanted:
* '89 Nishiki Alien 17/19"
* Mantis Valkyrie-EC 18"
* Titan 1/2 Trac 18"
(Stay tuned to this channel...)
'89 Titan 1/2 Trac, '90 Nishiki Alien ACX (NOS, M735), '90 Pearson Kea, '91 Nishiki Alien ACX (M900),

'91 Haro Extreme Comp (M735)

, '91 Milazo Rock Comp II, '91 Mantis XCR-EC, '92 American Comp-Lite (XC-Pro), '12 Soma B-Side (650B), '14 Cannondale Evo Hi-Mod 1 DA9000, '15 Cannondale Trigger 27.5 Carbon 2 (XTR)