Finally the rather naff photos (I did take them yesterday, just didn't have the time to upload).
The poor bike has had next to no maintenance during it's time. Always works perfectly though, check out the chain stretch
. Got me to work fine today.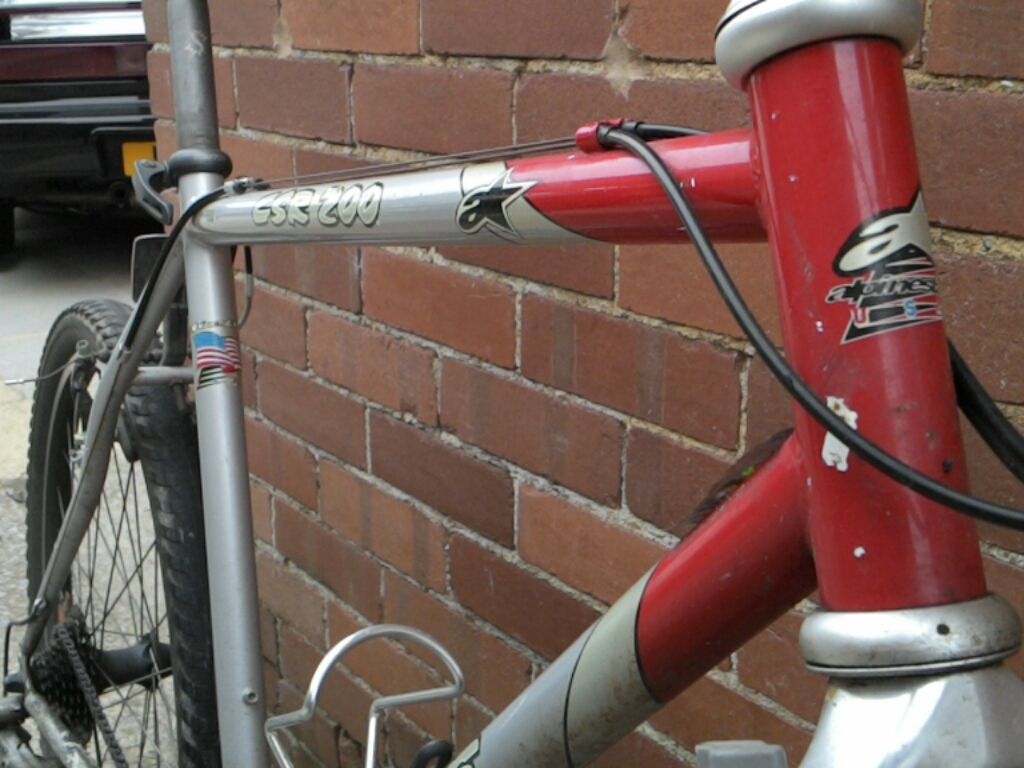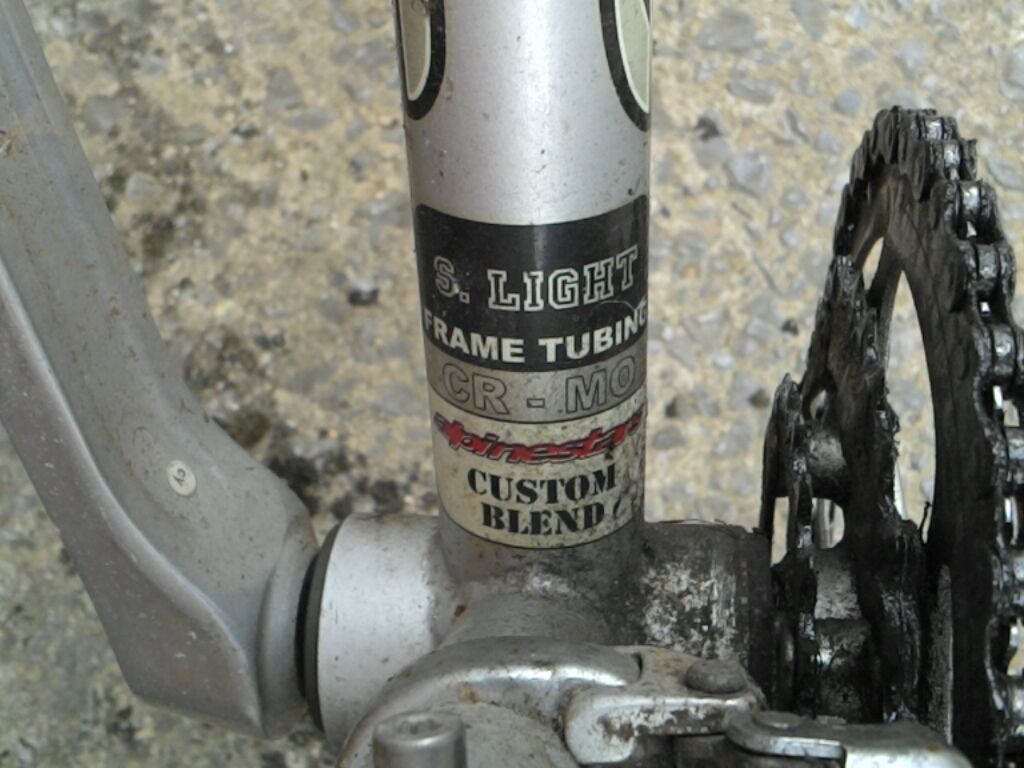 It was definitely purchased in 2001 or 2002. The only thing that isn't original is the stem, the heavy steel stem was put on the day of purchase because the original felt too long.