This is the adapter that fits into the swingarm stay and holds the lower part of the shock firmly to the siwngarm.
Notice the locating cone.
The adapter is made for Fox Float shock and shock eyelets are turned 90 degrees to each other so that there is no movement
at the lower eyelet (original shock had fixed rod at lower end). There are 3 bushes - two for the upper eyelet to fit the
shock to the frame and one bush the lower eyelet to act as a spacer.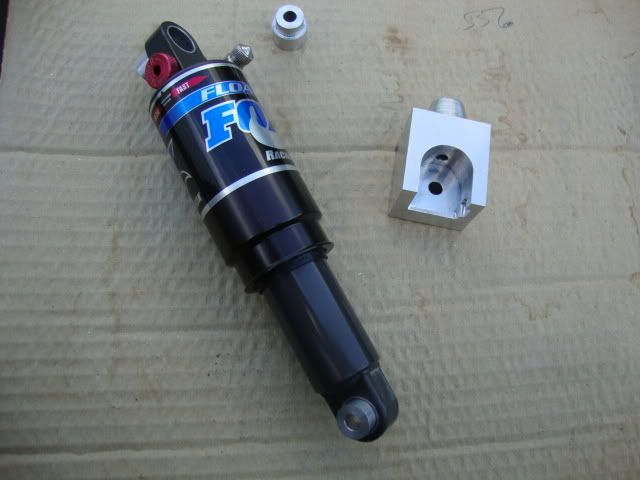 This is it fitted. And yes, it is quite clunky, very over-engineered as it would not be nice to have it fail in use.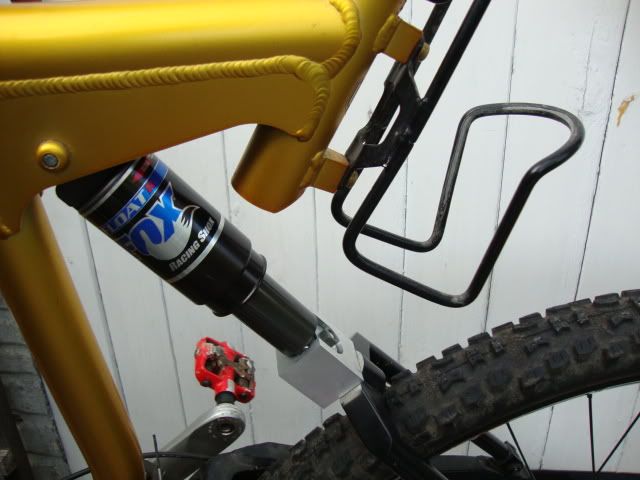 View from other side showing access to the air valve (shock only fits one way round) and the rebound adjustment
knob is within the frame gusset but it can be turned with one finger - just!!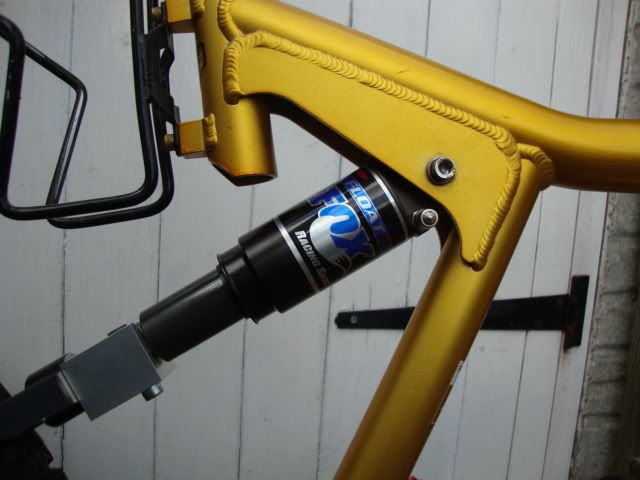 Now the fun of riding it begins!!!