Dumping some garden rubbish at the weekend and had a look where they put bikes expecting the usual and found this. Apparently it's a 1991 Kona Explosif re-sprayed to look like a 1993 bike.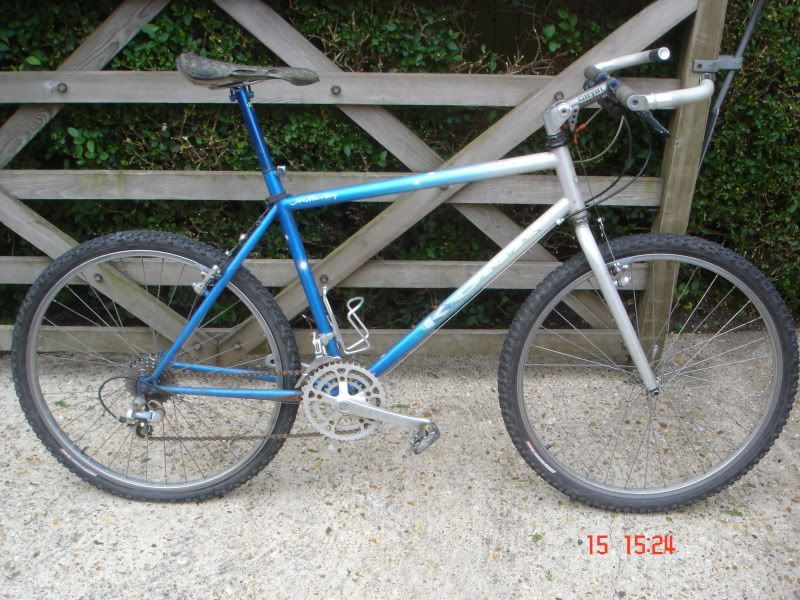 I thought it had been re-sprayed as I cant find any pics of this colour scheme. It looks professional if it has been though with a very gradual fade from silver to blue from front to back with all the original decals and air-brushed stars.
It's still got the XT rear mech, head set, changers and levers. Front mech is a DX. Not sure about the pedals, brakes and chainset but I think they are XT too. The stem is an un-worn Flexstem but I think it's cracked although I have a spare so might change it. The seat post and bars are USE with Answer bar ends. The only kippered parts are the grips and saddle which was a leather Selle.
Not sure what to do with it now as it's a bit big for me. Don't really want to sell it as it'll just get broken for parts which would be a shame.
So whats your best tip find?