ameybrook wrote:
my current replica project-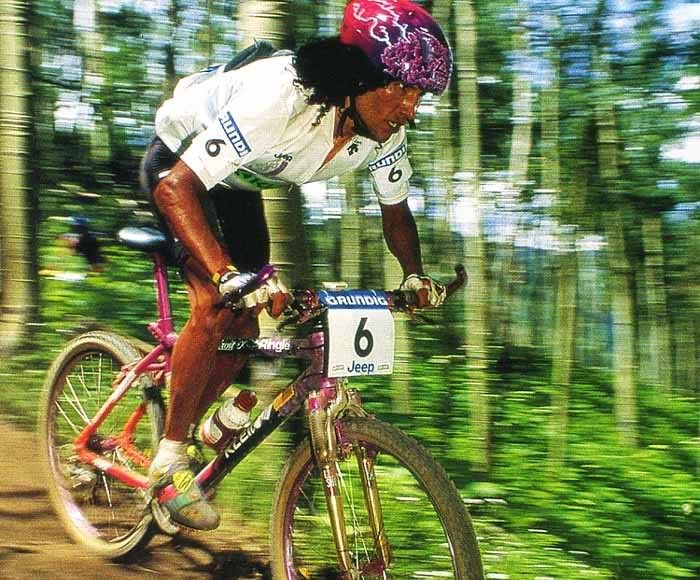 Will have it done in a few days, found it mostly BIN on ebay. Penny Pinchers BOTM here I come!
kidding.
I would almost give my left hand for a Storm Adroit!
Don't still know, what the EX means in the Adroit name but that really is something! However, I would like to have it with the original storm painted Mag21, 'cause it looks much nicer that way.
But hey, you can buy Storm Adroits from eBay for BIN of either $1500 (full XTR M900 MC1 model) or 35000€ (bling-bling MC2 model). All it needs is a lots of luck or lots of money
A somewhat easier Klein/Tinker replica would be a 1991/92 Gator Adroit with full Campagnolo parts as seen in 1992 Klein catalogue cover.
During that time Tinker was an absolute animal: riding with full-rigid Adroit with those lousy-working parts! I remember him telling in some MBA article that he builds his training bike very heavy so that his racing bike would feel ultra-light!