MadCowKev wrote:
scant wrote:
Neds M2 with disc drive (okay under another make, cycleworld 946 blah blah) full suntour xc pro, judy fsx would be a fairly easy, yet cool replica
That would be cool!
The Judy FSX would be a wrong fork for it. The M2 would need an original RS1 based Specialized FS or the latter FSX ('93 non-carbon version).
Ned used the M2 in 1991-1992 with Suntour XC Pro MicroDrive parts. I'm not really sure about the derailleurs in 1993 (XTR or XC Pro). For 1994 he used the Ultimate with XTR derailleurs, Gripshift X-rays, Avid brakes & TNT cranks. Fork was Mag21-spec FSX Carbon/ti and the same tension disc was used too. Can't say anything for sure for 1995 but I think he used the M2 again with Judy FSX & XTR.
This is a 1991 version:
I remember really drooling over this in 1992...lucky me that I have gotten even better: S-Works Carbon & Epic Ultimate... Still this would be a super nice replica!
And this a 1993: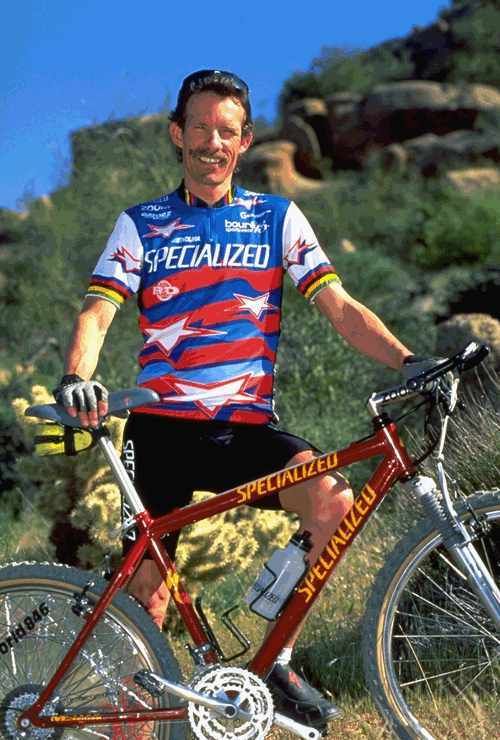 As you can see, for 1993 he used Gripshift, Specialized DirectDrive cranks and Shimano 737 SPDs.