magicmistertea wrote:
having recently aqquired a klein, i was wondering if anyone has ever had a pressed bb out of the frame to service it ? mine seems okay but possibly a bit dry, i have been assured that they dont need servicing but im sure at some point someone has taken one apart , thanks andy
the bearings are sealed and cannot/need not be serviced. when they have play or are grinding replace them. standard 6003RSR bearings for a few pounds each. the spindle is a press-fit plus loctite so you need a press to get it out. there are a few threads on here and on mtbr.com forum what works best. a hammer works too but be careful.
i've built a press with material from the DIY market and washers/adapters i had lying around for cheap. works well too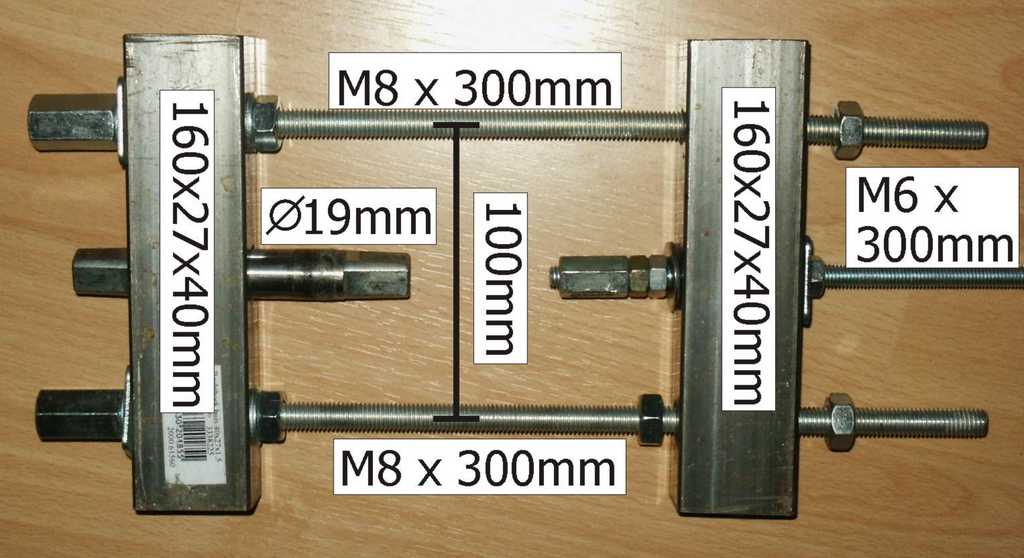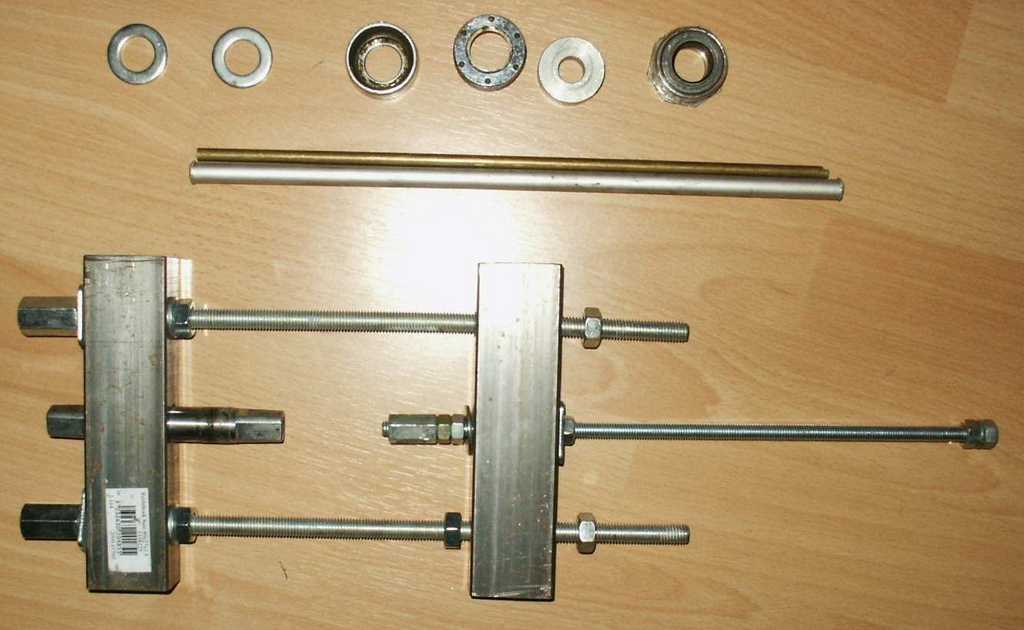 the Klein tool works best imho see page 25ff of the Klein manual
http://www.kleinjapan.com/tech_guide/pre97_klein_tech_manual.pdf
you can mimic it with a threaded rod (if the spindle is hollow), some washers and nuts and a piece of metal pipe and then pull the spindle out.
the bearings are loctited in too and you need to tap them out from the inside with a proper rod.
Carsten