Seem to be a few dave yates on here, may as well stick mine in.
Owned since new. late 93. was semi-custom with a 1 1/8 120mm head tube to take my accu-trax and different seat tube diameter to take the post i had, oh and custom 'graphite grey' paint.
sorry for the poor piccy.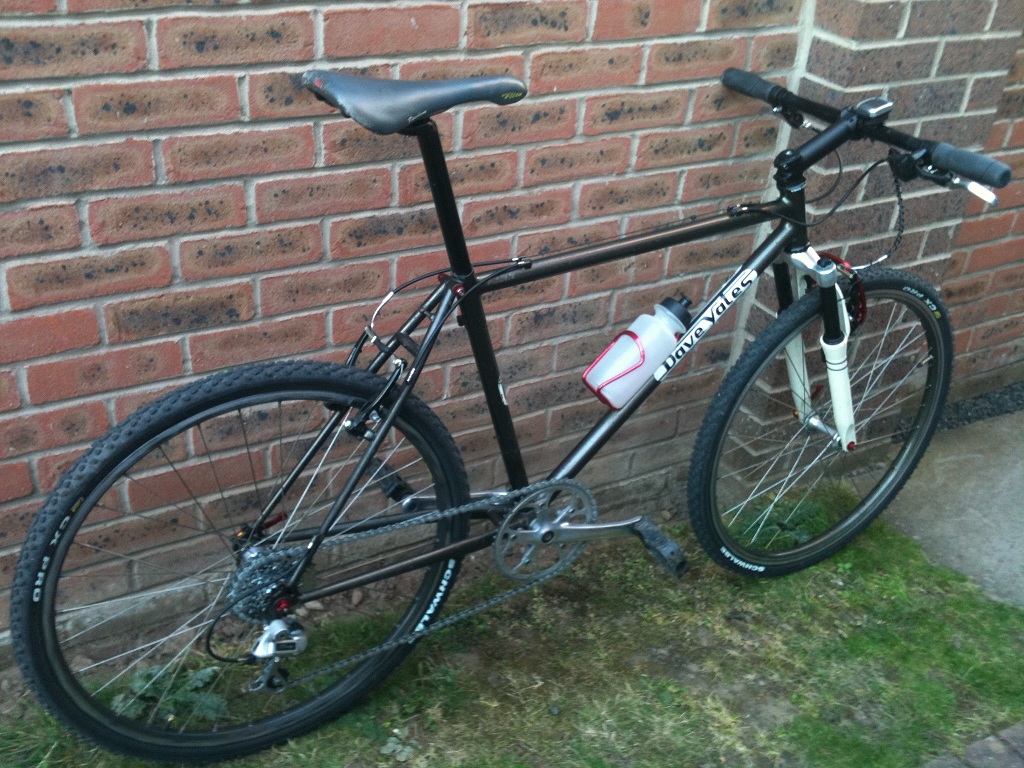 The rock shox arent staying theyre just a quick fix to get it moving again.