jez-2-many-bikes wrote:
Ive ridden several of mine around but not in sheer anger. Sheer anger may result in crisp-drive.
I built up one of my radial laced t-disks from scratch to see how well it'd hold up. M950 XTR hub on M231 Mavic rim.
I've beat the piss out of it. I've probably ridden harder on it just to see what it could take....including jumps and race duty.
Its been passed around to several bikes in the process.
It's seen some hard miles for sure. Right from the shop it was perfectly true. It would 'settle' and be just slightly out of true, but hold that for quite a few miles. Eventually the wobble would become too much.
Took it in for 3-4 re-trues over the course of 4+ years.
I'd say the wheel has seen over 1000 miles, but not much more than that.
On it's most recent service, it was trued up again and taken for a ride. Half way through it started creaking bad...like old rope. It fell way out of true. The problem was that the screws/nuts that attach the dick to the hub had come loose...which means I'll have to pull the rim to get inside to the nuts to hold things secure. So....pretty much full rebuild on it.
As far as I can tell, it should be ok beyond that. Always a bit out of true, but no worse for wear. Its a finicky wheel that needs lots of monitoring. You an flex the hell out of it just by hopping out of the saddle and powering up a climb. Sometimes its like riding on a tire thats a bit low on air.
The sound and attention you get with them can't be beat though.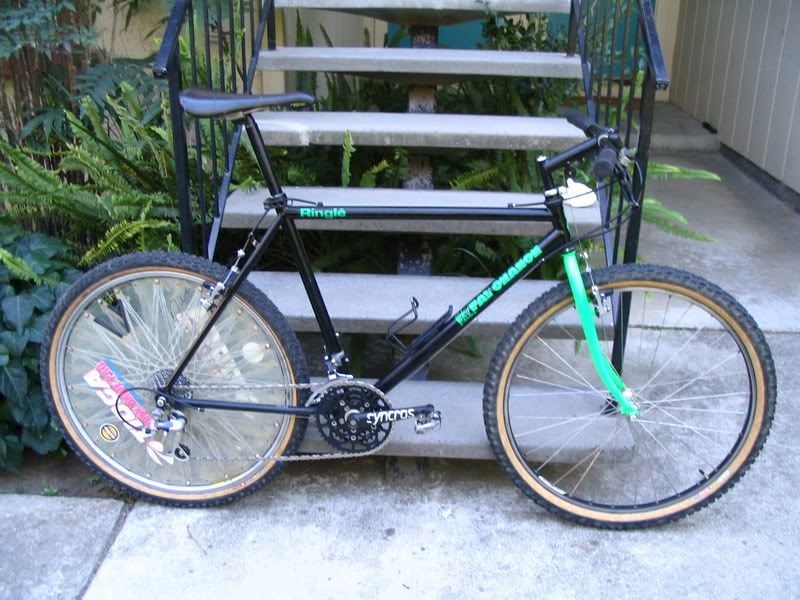 As an aside...I'd trade one of my NOS unbuilt radial laced disks for a NOS unbuilt blue one.