Found some stuff on the net.
First gen.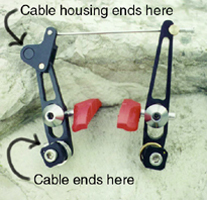 Second gen.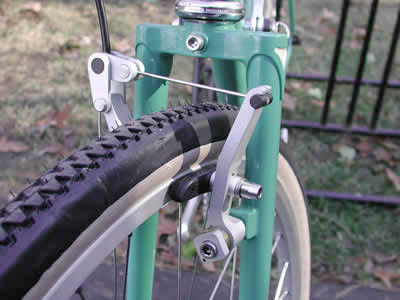 Mine were 1.1. Used a piece of brake cable as the crosslink instead of a spoke like the 1.0 1st gen.
Found a set of levers that work on the same "push housing" principle as Strane's, but pics of his are rather elusive.
_________________
"Money can't buy you happiness, but it can buy you a big enough boat that you can sail right up next to it" - David Lee Roth
63 CCM Rambler, 85 Ritchey/Rocky Mountain, 86 Bottecchia, 88 Bianchi Campione du Mond, 89 Cramerotti, 89 Pinarello Prologo, 90 Kona Cinder Cone, 91 Brodie Catalyst, 91 Raleigh USA Technium Chill, 91 GT Ti/CroMo Xizang, 91 GT Avalanche, 91 Paramount PDG 70, 91 Rocky Mountain Stratos, 93 Dekerf Mountain, 93 Rocky Mountain the Edge, 94 Mountain Goat Whiskeytown Racer. 94 Mountain Goat Mud Slinger, 95 Brodie Sovereign, 95 Mongoose Amplifier2, 97 Best Euphoria, 97 Iron Horse THS-1, 97 GT Zaskar, 01 Brodie Catalyst, 03 Foes Zig-Zag, 08 Scatto C-80. 10 Fort RO.Victor.