loshino wrote:
Thank you so much for telling me what frame it is, and the additional information abput paint job
(yours has an awesome colour combo on the front)
If its possible could you tell me the size of the cups used on the head tube and the type of fork your using ? As you can see above, the bike hasn't got any...as far as I can see and also the rear fork ends width, because I think it 130mm but I'm not so sure
My frame has a 1-1/8" headset and 135mm rear spacing, but it could be that it differs from year on year (like the cable routing). The fork I fitted is a Tange Switchblades. It is not the original fork. I acquired the frame only through eBay.de. I've searched for the original, but I never found one. They are pretty rare frames.
In the catalog >>>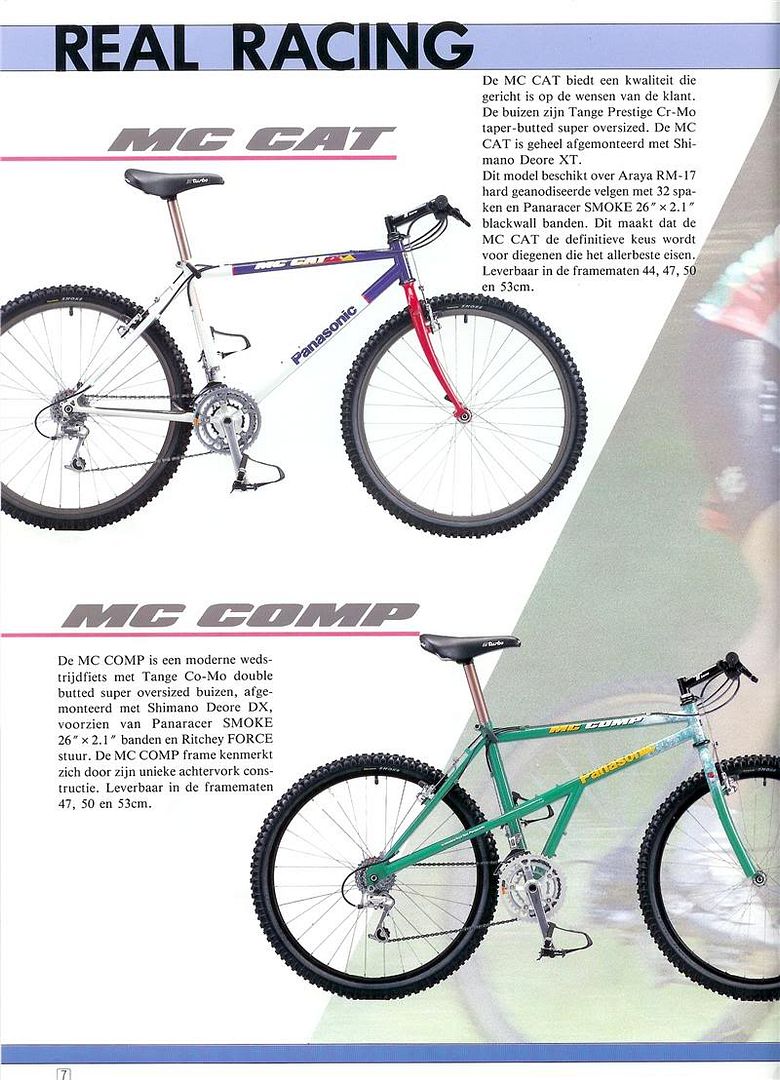 Full 1991 catalog >>>
http://www.retrobike.co.uk/gallery2/v/M ... atalogues/
Most recent pic of my bike >>>
_________________
official OW
2
0
1
0
Concours de Elegance jury member
Enter Elev12K's candy store
For Sale:
☆ Vitus FCK9
☆ Koga Miyata Survivor