SinnerMan asked about frame geometry of my 1986 Pioneer via my resto link, but I thought it might be better to list this here...Heights from ground are with 1.7" tyres.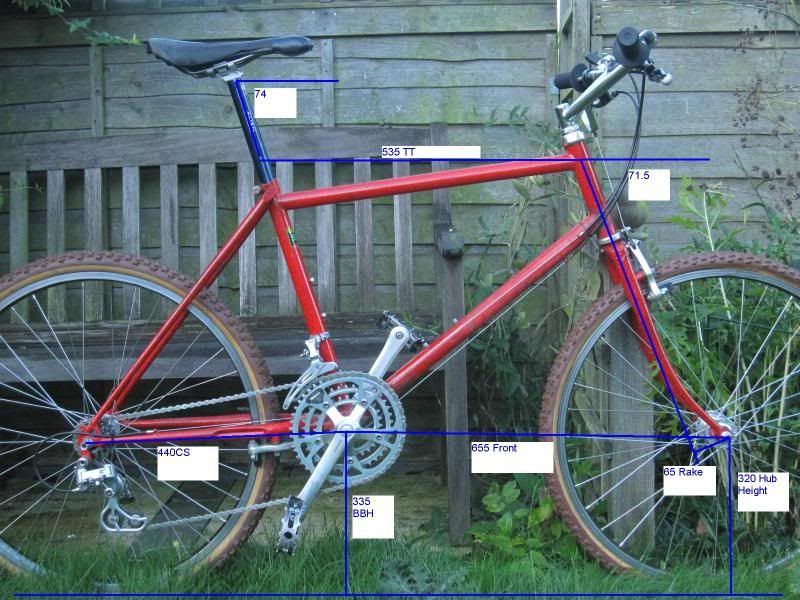 So the BB is 15mm higher than the hubs and the front end is pretty long and slack but correctly matched with a 2.5" fork rake it rides beautifully. Cast fork crown with Reynolds oval tandem blades. Rear end has long dimpled double bend chainstays and single taper seatstays with plug fitted top eyes rather than the shot in stays on the later frames.
After 18 months use, I cracked this frame around the TT/ST joint
So I bought a new 1988 one at a good price under a sort of warranty. The newer frame had a lower BB, shorter chainstays and a steeper head tube to match the stiffer shorter rake unicrown fork. The style was much more like Mr K's, with a U-brake on the seatstays, which I swapped for the Rollercam pretty quick...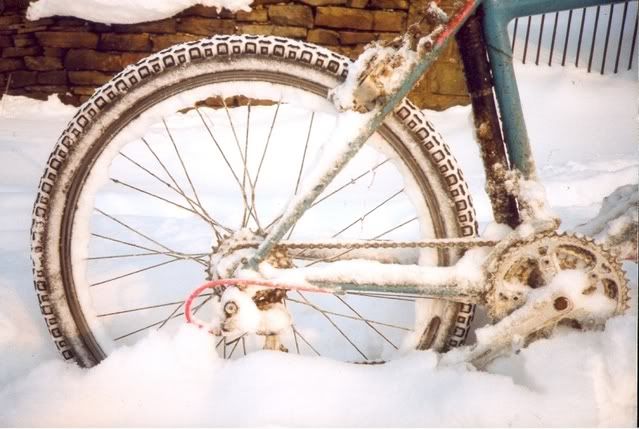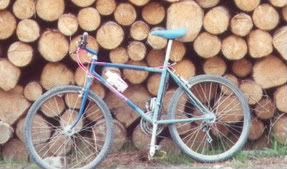 Yes, I really did choose that paint scheme, 2 tone blue with Barbie pink stickers and cables
I didn't like the way it rode, so sold it on fairly quickly, and repaired the old one...The style had quickly moved towards the XC race scene and away from the Cross countyr ride setup best characterised by the Apps/Cleland/Highpath bikes of the time.
_________________
Dan Chambers
danson67
Pause, take a breath and ask yourself: "What would
Rast
amo
use
do?"
New in the quiver:
Danson Pinion P1.18 hardtail