My bikes are always work in progress
But my Mantra is mostly done, I am riding it from time to time. I had tried a few different setups with the fork and the rear dampener.
My conclusion would be that this frame really needs a modern rear dampener. To cope with the consructional weaknesses, so to say.
And it's steering angle is way too steep for my taste. This is one of the very few frames of that aera that actually rides better not using a time correct fork, but a much more modern long travel fork. Something like 100 to 120mm travel suits it very well in my oppinion as it raises the front and flattenes the seering angle. Using a short stem and a riser bar further helps.
But this is really my own opinion. And a setup like this really looks rather wired...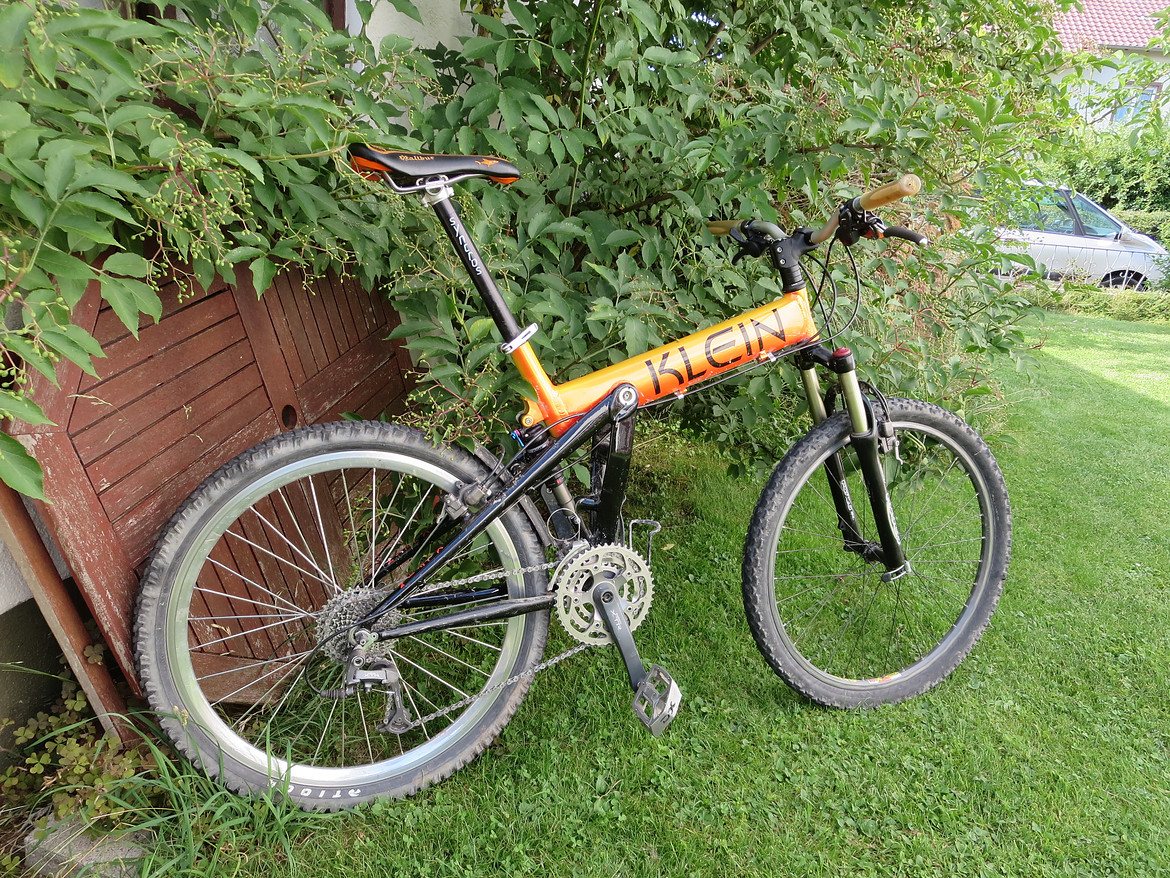 I can go more into detail about why I chose those rather unusual parts, if you are interested.
_________________
My bikes:
1995 Specialized FSR
,
1995 Ibis Szasbo
,
1992 BikeTech Hikari
, 1997 Klein Mantra
(pics)
,1992 Scott team racing
(pics)
, 1989 Kuwahara Pacer
(pics)
, 1992 Centurion Titan
(pics)
, 1985ish F.Moser jodler
(pics)
, 1992 Hercules Titanal
(pics)
, 1994 GT RTS-1
(pics)
,
1995 Klein Pulse
,
Current projects: 1996 GT LTS Thermoplast,
1992 Klein Pinnacle
,
1992 Marin Rocky Ridge
Ex bikes:
1992 Rocky Mountain Cirrus
, Cannondale
SM2000
, Specialized
Rock hopper comp
,