To dismantle this lever M585 I had to grind off one end of the main pivot.
It was this pivot that was jammed up with rust and dirt.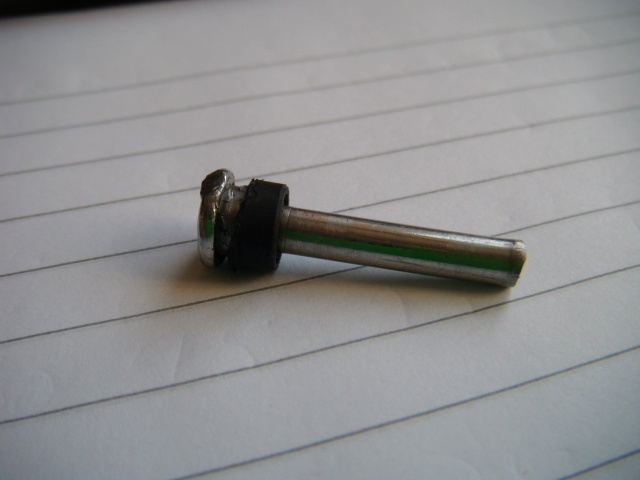 So now everthing is clean and free I am ready to put it all back together - but I need a replacement for this pivot.
the shaft 3.5mm
Length is 24mm
its fits on with plastic expanders to snug into the housing hole which are 7mm wide and fit on the pin shoulder which are 5.5mm wide
I done a quick google but cant find a replacement
Any ideas......

_________________
Super V - Delta V - Rush - Jekyll - 575 - Heckler - Hardrock - JW2