Shop update!
The brake pads are still in the works, because I got distracted. I somehow got the idea to make my own pair of hubs to fit my DIY Kleiningham build.
Those are nearly finished, too. Maybe there is someone out there who likes to see them, too?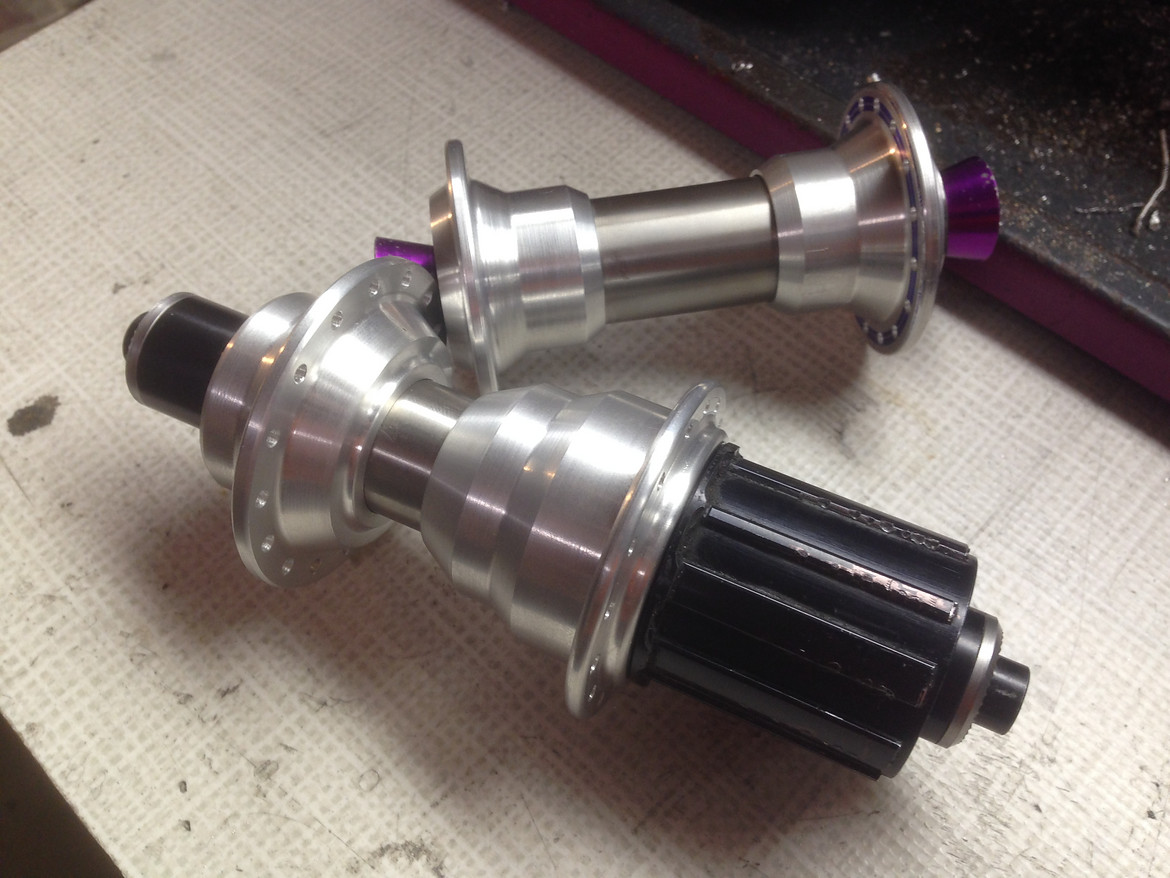 I only did the hubs outer parts. The axeles, bearings and all the freewheel parts I salvaged from broken hubs. It was a Ringle hub for the front. And a Magura/Hügi for the rear.
_________________
My bikes:
1995 Specialized FSR
,
1995 Ibis Szasbo
,
1992 BikeTech Hikari
, 1997 Klein Mantra
(pics)
,1992 Scott team racing
(pics)
, 1989 Kuwahara Pacer
(pics)
, 1992 Centurion Titan
(pics)
, 1985ish F.Moser jodler
(pics)
, 1992 Hercules Titanal
(pics)
, 1994 GT RTS-1
(pics)
,
1995 Klein Pulse
,
Current projects: 1996 GT LTS Thermoplast,
1992 Klein Pinnacle
,
1992 Marin Rocky Ridge
Ex bikes:
1992 Rocky Mountain Cirrus
, Cannondale
SM2000
, Specialized
Rock hopper comp
,