Hi there!
I wanted to share a little project of mine, that I am quite a bit proud of.
I am very interested in machining lately. I bought myself a small lathe. And now I am watching abom79, oxtools and Stefan Gotteswinter (whom I met actually in person) on youtube, lusting after their knowledge and equipment.
But to return to the scope of this forum, I am also restoring a very sad looking Klein Pinnacale. It was very much abused, when I got it. Dings and scratches all over the place, badly drilled holes for a Magura brake and no paint left on it!
This is how it looked like, when I got it.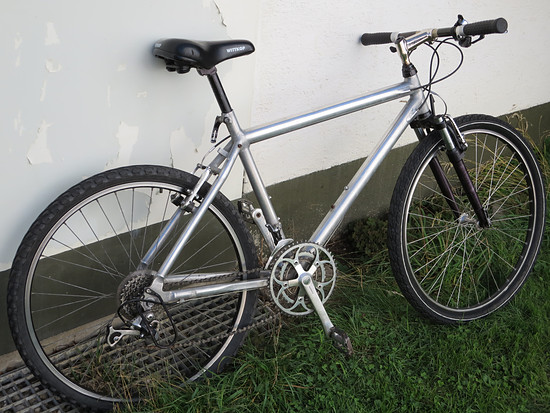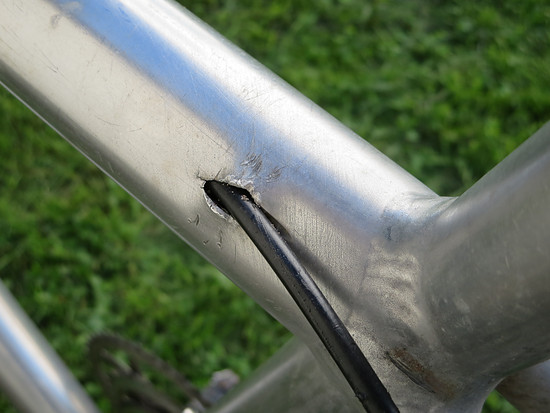 All the parts are scrap, basically. I'll be rescuing the RS1 fork thou.
And I've been reading a lot about the early inventors of the mountainbike scene lately. FTW, Cameron, WTB and the likes. I somewhat got inspired by their way to fabricate their own stuff. Parts, frames, everything. And that fell in line with me trying to learn fabrication and machining. I thought, I might take that battered old Klein in that direction and make it a "Cameron-style self-fabricobbled-together" kind of bike.
With my limited abilities and machinery I picked a part that seemed easy enough and that I wanted to put on the bike. An American Classic quick release. I have one on another bike. A good pattern to look at. And I took some scrap metal I had collected from work and from the scrap metal place nearby.
I spent two (or was it three?
) afternoons in my basement, measuring, thinking, trying and having a whole lot of fun, actually.
And this is what came out: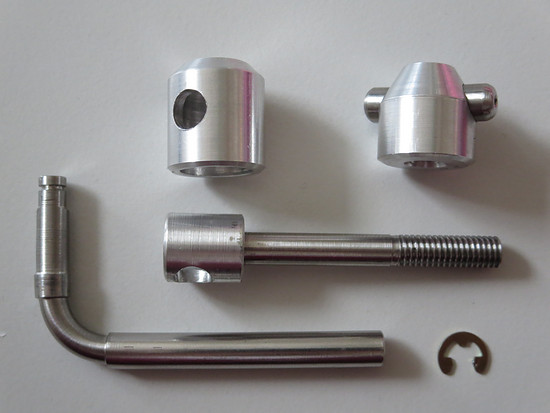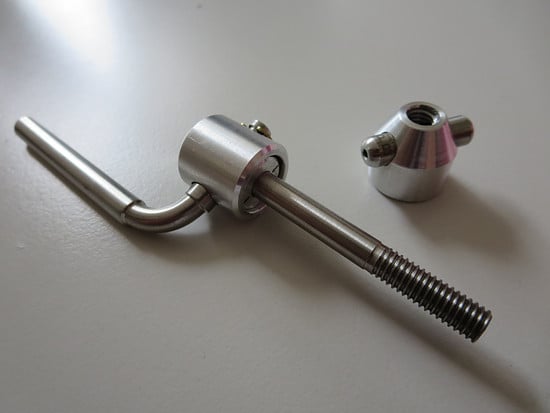 This is the "original":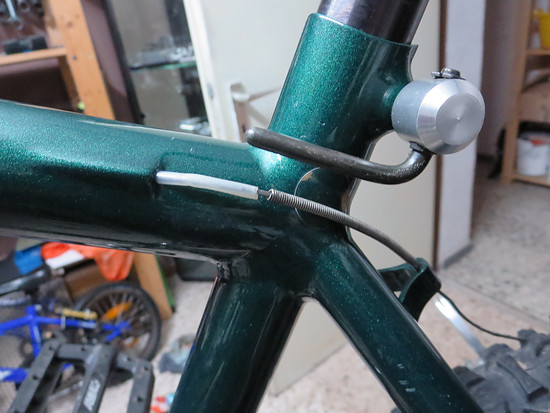 As you may notice, it has a bigger diameter than my version and looks a bit clunkier on that kind of frame.
What do you think?