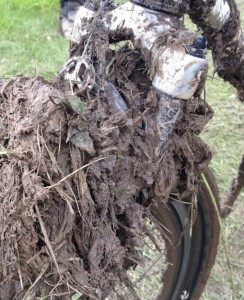 Another year, another outstanding Retrobike raid on Mountain Mayhem. The weather may have made the main event a little flat but the retrobike camp was bigger and better than ever –we've almost got our own event within an event 8)
Check the Retrobike MM12 aftermath thread for the full reports.
Highlights include-
• Camp Retrobike. A ray of sunshine amongst the mud. Or something.
• Support from Bikefood and Church End Brewery.
• Retrobike Beer, BBQ and tunes.
• Some riding. It was muddy.
• Supporting / heckling riders.
Bring on the sunshine for MM 2013