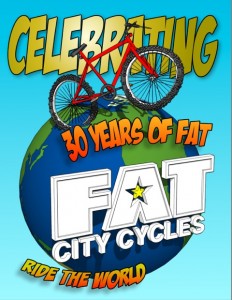 Iconic East Coast framebuilders Fat City are celebrating 30 years by holding a gathering in Vermont this weekend.
"We are celebrating all the fun, joy and excitement folks have had riding their Fats all over the world. We're gathering the last weekend in September in Morrisville, VT, to ride, eat, drink, share our stories and exploits…and more! All are welcome, especially if you have a good story, love Fats or have an old Fat to bring and ride. Share your Fat story with founder Chris Chance. He will love to hear it!"

Check the webpage or the post on FatCOGs for more details.